For Sale:
- StopTech Big Brake Kit
Location:
- Folsom/Sacramento, CA
Shipping:
- Okay, buyer pays shipping PREFER LOCAL!
Payment:
- Paypal (add 3%), Money Order, Cash meet up
Includes:
- 4 Pot Calipers (flat black, white stoptech lettering)
- Slotted rotors
Condition:
- Used but in new condition, 8 to 10k miles on the set up
Description:
- The rotors and calipers are in great condition with no damage to them. They have been washed everytime that i washed the car (approx. once a week). The calipers are flat black with the white stoptech lettering on them. The rotors are slotted rotors and way bigger then stock. The pads were replaced about 5 to 8k miles ago. This is a killer set up and will stop you on a dime.
Terms and Conditions:
- I need stock calipers and rotors in return there are no exception. A local deal is prefered as this is my daily driver, we can make the swap in my driveway. The price is negotiable but please no low balling.
ASKING PRICE:
- $1200 + Stock Calipers W/ good pads and Rotors OBO
Pictures:
- MORE PICTURES ARE AVAILABLE UPON REQUEST OR YOU CAN COME BY AND SEE THEM!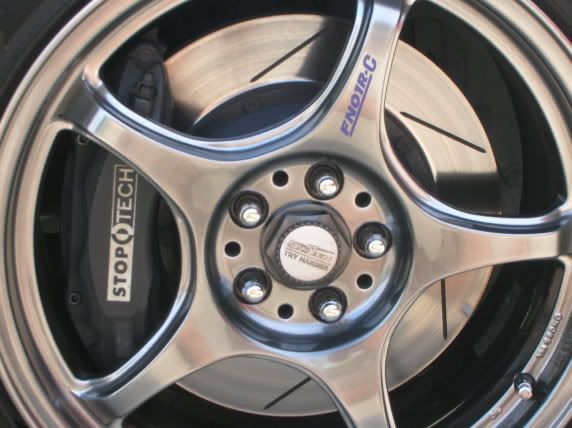 Thanks
Will