Alright guys, after the engine swap and buying all this extra stuff, I have things laying around I need to get rid of to pay off some of these credit card bills. I am located near College Park MD and I'm willing to drive a reasonable distance to meet or buyer pays for shipping. I will add stuff as I go through my basement as well as pictures if there arent any or if requested. Please pm me or email me at imprezin04 at gmail.com. thanks (click on the pictures for bigger version)
1)First is a Jdm Momo steering wheel, it's gunmetal ring and momo is in black.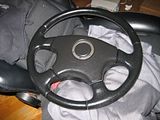 I had trouble with the wiring, here is the thread. i bought it like this so I am not sure if it is missing anything. I just got a v7 wheel and that one and my old L one had a yellow plug on the back of the airbag. this one seems to be missing it? i have been too lazy to look into trying to see if it is missing something but airbag is still intact
http://forums.nasioc.com/forums/show....php?t=1061357
price is best offer on this but i would probably want around 160 since i paid more than that
2)Next is a sony mex-5di headunit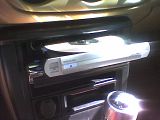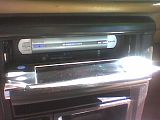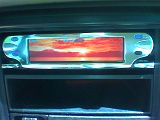 it has a tft screen that has a sony memory stck slot so that you can upload your pictures on the screen, mp3 player, g-shock protection, etc. It use to retail for like 600. but i dont have the trim bezel anymore or the remote. and it doesnt have an internal amp so you will need to use your own. i took this out because it had no detachable face so please be aware if you are interested. again, best offer on this. but probably around $140? plus shipping
3)Ej22E N/A engine with 102k miles on it. leaking oil when i took it out of my car. comes with an auto tranny too if anyone is interested. 50 bucks? and somebody pick it up? you can use the heads on an ej18 or rebuild it. i was thinking about trying to use it for a dune buggy but i dont have time to play around with it.
4) Jdm turbo front sway bar, I got a whiteline one so this is up for sale. This is needed for a swap since the N/A ones dont clear the turbo crossmember
$50
5)Front endlinks. Got this on ebay but got whitelines with the sway bar so these are for sale. never used.
http://cgi.ebay.com/ebaymotors/97-05...spagenameZWDVW
I got these for $40 shipped, ill do $25 shipped
6)Stock L steering wheel with airbag still intact. $25obo plus shipping
7)If anyone needs it, they can pick up or pay for shipping...L springs with 95k miles when removed, stock L axleback muffler
8)Wrx turbo back dual tip exhaust, you will need new gaskets. I am gonna try and use my jdm downpipe and a jdm catback had like less than 10k miles when i bought it i believe and i probably put another 2k on it since my swap. still bright and silvery underneath. $80obo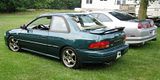 That's all I can think of off the top of my head, I will post more as I go through everything. Thanks guys
-Scott
and here's a pic of my car just cause i havent posted an update of my car in a long time (click on the picture for a bigger version)