SOLD
First off, My name is Kevin. You can find my ebay feedback under the username, "kevinhaeb" I know, its a very clever handle .Im located in Cookeville, TN. Some people do know me in person on here, so Im not a low-life seller/scammer. My name DashboardCon does not mean that I am a con...dashboards, its a very depressing band. Now thats out of the way...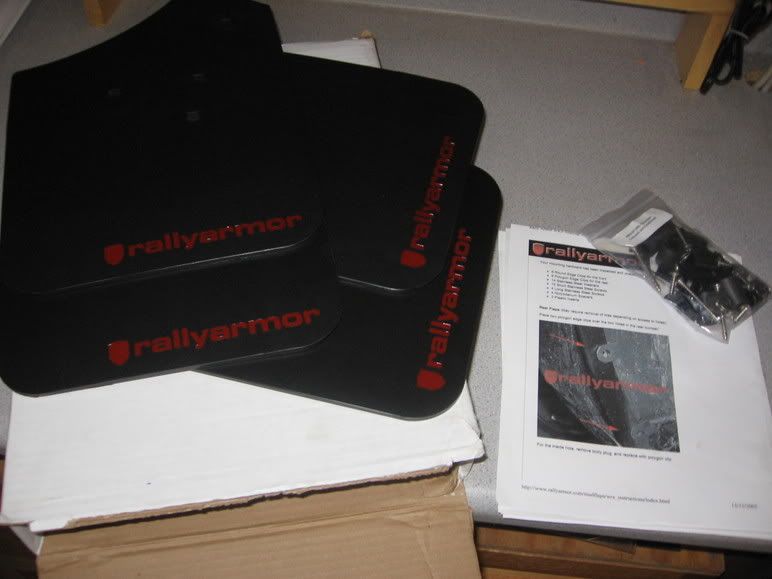 I have four Brand New Rally Armor mud flaps for the 02-06 WRX/STi/RS. They were only test fitted and have never been driven with. However, there are three clips missing for the front flaps. All other factory hardware is included. You can easily modify these with typical hardware from a local store. Its not a big deal IMO, but I just want to be clear about it.
I need money for other mods, and already have another set on my car.
SOLD.
Feel free to PM me with any questions or concerns. Best Regards, Kevin