I have for sale a pair (driver and passenger) black mirror skins for 04+ imprezas.
These are great for someone wanting to go for that "Spec C" look or just want to be different in a subtle way.
They were previously on my car for about 2 months.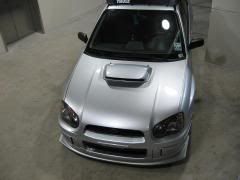 Here they on my car for the short period of time Ive had them on. sorry for the small pic, photobuckets ownz me.
I am asking 20 + shipping + 3.5% pay pal fees.