I have 2 BRAND NEW Mens Movado Museum watches for sale.
One is two toned gold and silver. The other is all stainless steel. Both have a black face. I would post pics but my camera is acting up right now
.
Here is a pic of the all stainless. The two tone is similar except for gold around the bezel and the "dot" is gold.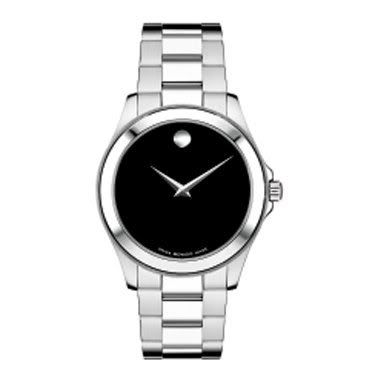 These are BRAND NEW and include the warranty card, documentation etc.
Asking 500/ea OBO. Makes a great Christmas gift!!