We got a screaming deal on these gorgeous models from AutoArt. They're a big 1/18 scale model of a bugeyed WRX STi. Display one proudly on your desk, mantlepiece, or on the roof of your ACTUAL bugeye at car shows. (Why do people do that?)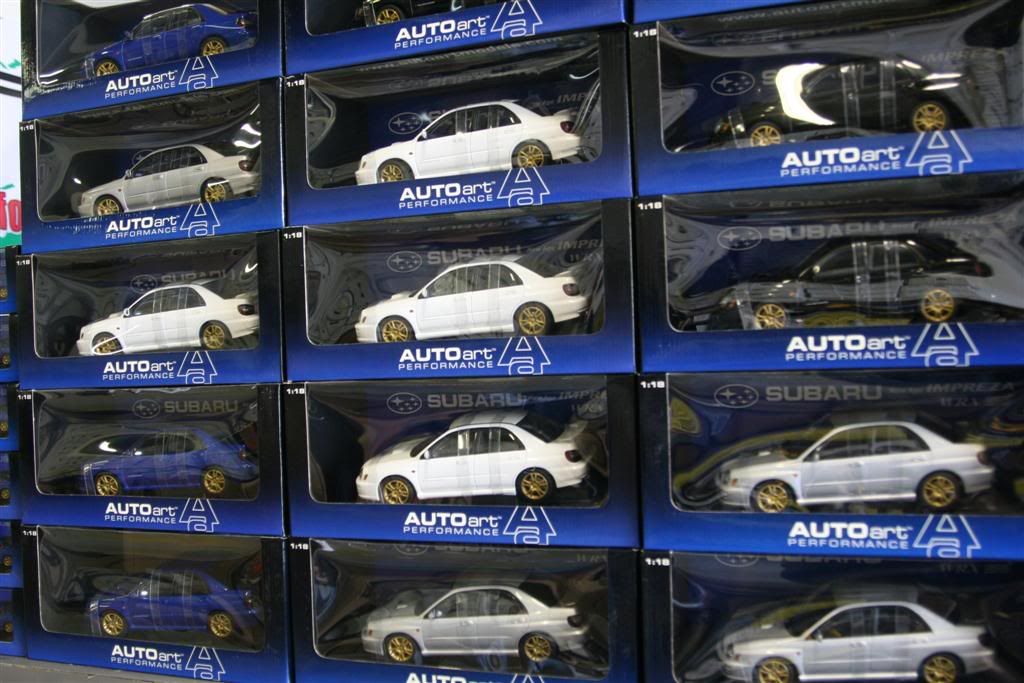 They're SUPER-detailed. Working doors, hood, and steering. The gold Brembos have little red Brembo logos. The exhaust tip has "STi" embossed on it. There's a strut tower bar under the hood, and little teensy seatbelt buckles on the rear seat backs. I could go on, but I'll just show some pics: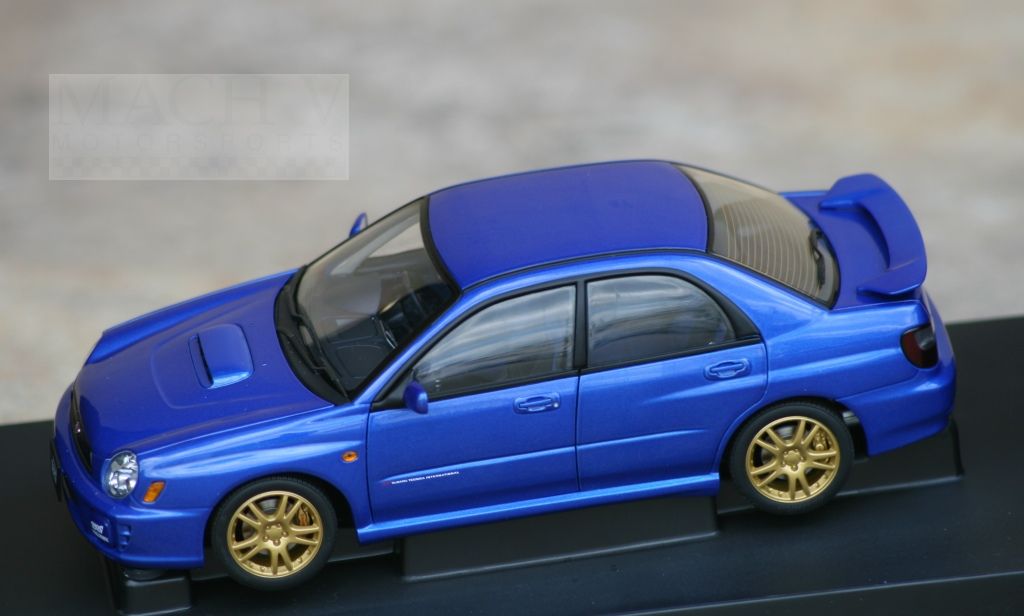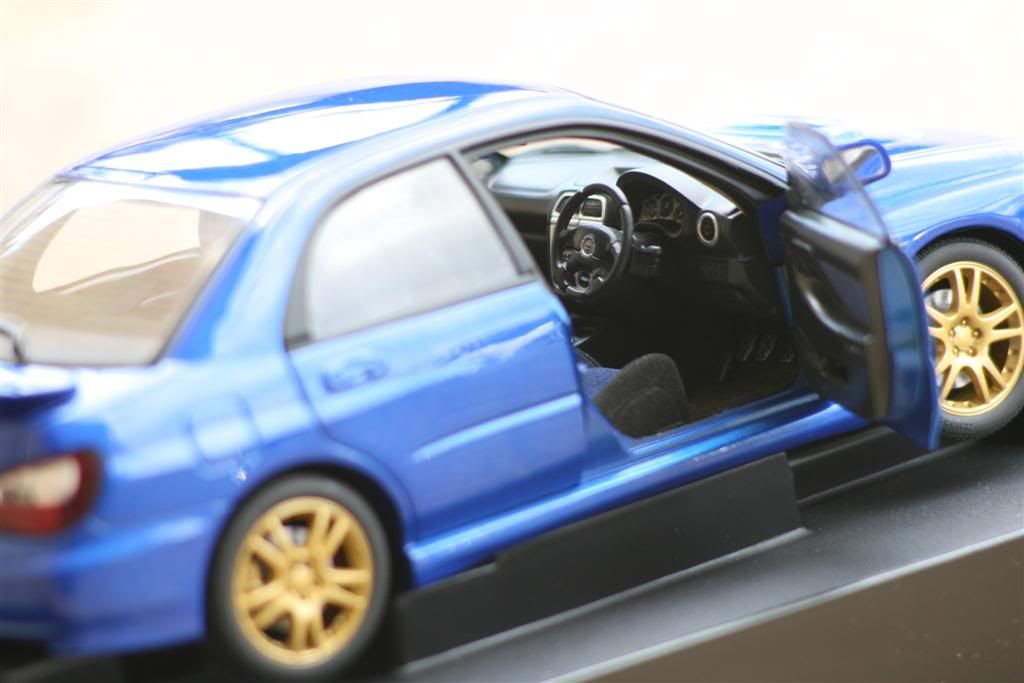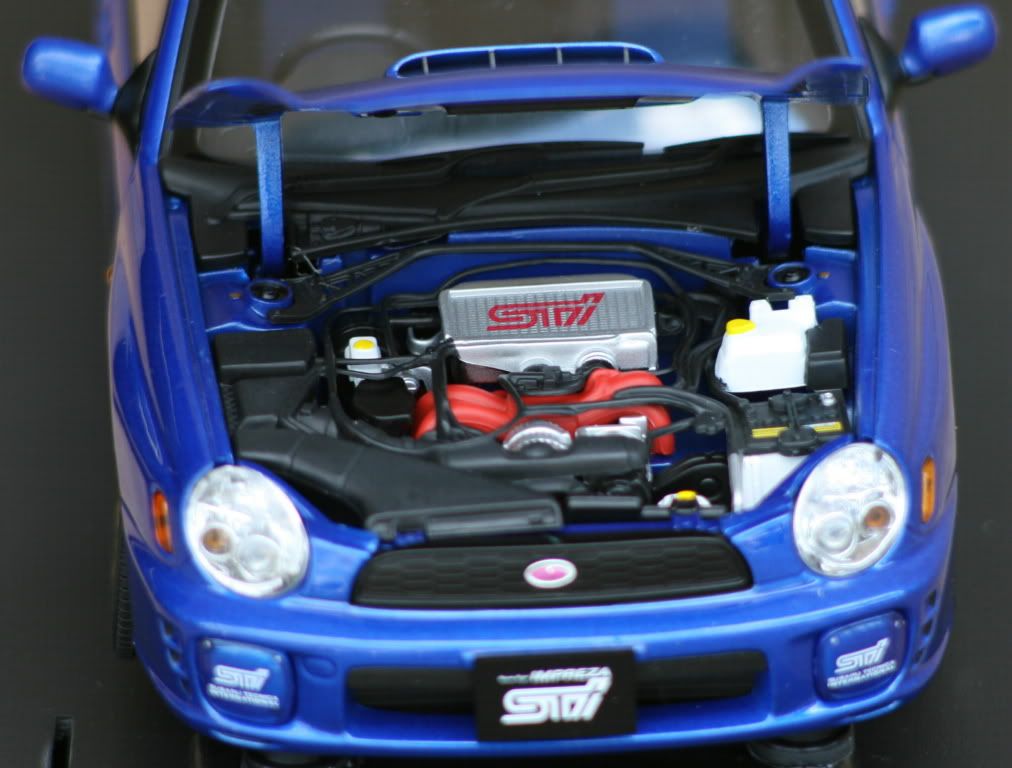 These are no longer made, so once the supply runs out, they're gone forever.
Available in WR Blue, white, silver, and black.
Amazing bugeye model -- click me!
Click the link for pricing, ordering, and to browse our great web site.
--Dan
Mach V
FastWRX.com