I have a brand new, never installed Cobb Double Adjustable Short Throw Shifter with Kartboy Shifter Bushings (STi, 6 Spd) for sale here in Jacksonville, Florida. The shifter comes with install directions from Cobb and there is also a install video on HSPN.
If you have no idea what I'm talking about, here are some links of the products:
DA STS:
http://www.cobbtuning.com/products/?id=2283
Shifter Bushings:
http://www.rallysportdirect.com/shop...eed-p-539.html
Brand new from Cobb, this is a $200 package without shipping.
I'm looking for $150 shipped.
Here is the actuall STS and Bushings: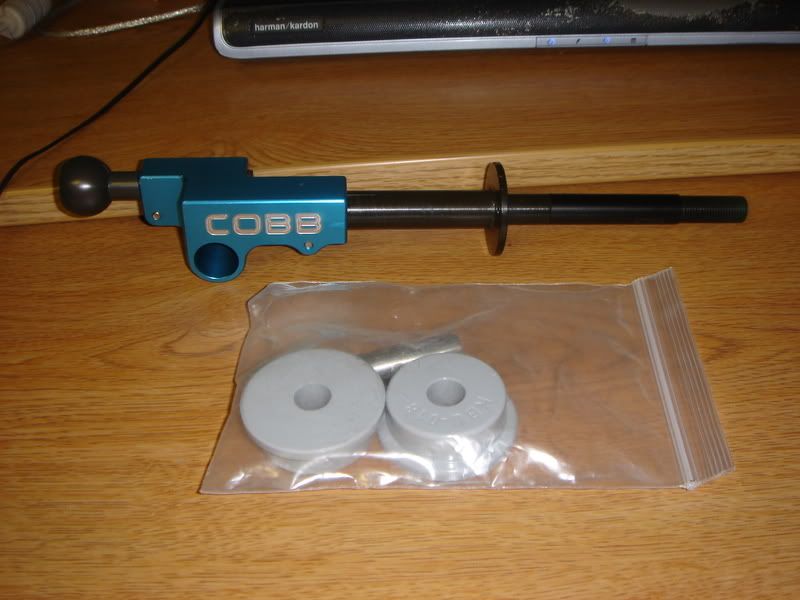 If you have any questions, feel free to pm me. Thanks for looking.
- Chase