Got the car tuned again and found that I still can't get more then 258 hp. The tuner told me it's getting random knock and predetnating. Probably a crack or something wrong with my heads. Disappointed, I decided to get rid of the sti look.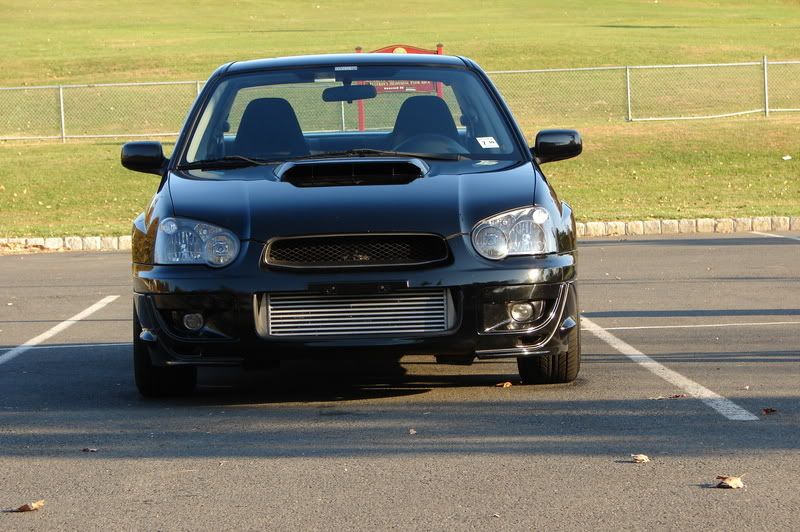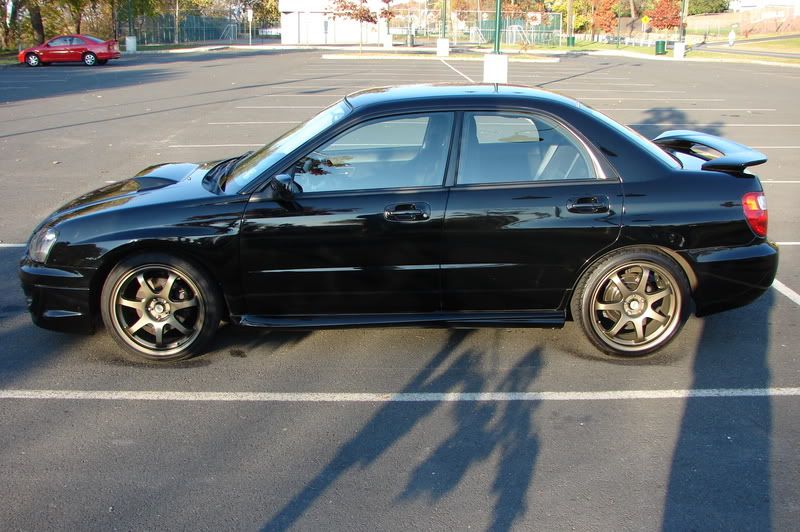 Threw on a mesh to try to keep the fmic from taking too much of a beating.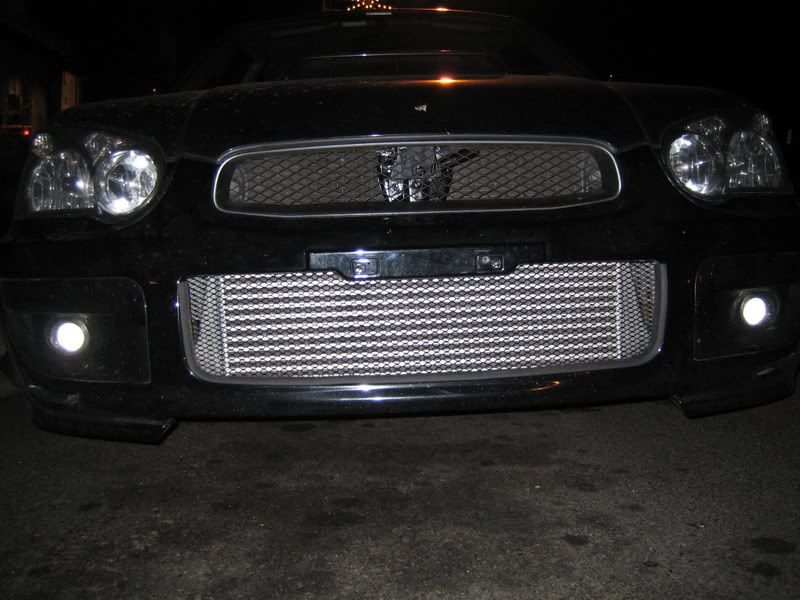 Complete Mod List:
Power
Cobb AP
Cobb Intake
OBX Silicone Turbo Inlet
ihi VF22 turbo
SSAutochrome FMIC
Walbro fuel pump
Pink Injectors
Cobb Pully
Cobb Heat Shield
PNPed & covered stock headers
HKS up pipe
Cobb TBE
JDM STi BPV
Bosch Copper Plugs
Handling
Sti Replica F&R sway bars
Megan Street Coilovers
Cobb 25mm rear sway bar
Centric Rotors
Hawk HPS Pads
Goodridge SS brake lines
Kartboy Shrot throw Shifter
Kartboy F&R bushings
Momo Shift Knob
Interior
AVH-P5700DVD
Profile AP400 Sub Amp
Kicker Comp 05C124 Free Air Sub
Profile HA1040 Speaker Amp
Infinity Kappa 63.7i front speakers
Infinity Kappa 42.7i rear speakers
Prosport Boost Gauge
Prosport A/F gauge
So now I'm getting a copy of street tuner (should be in this week) and I'm going to try and tune the car myself. See what exactly is going on. If I can't get it to at least 300whp, i'm either going to revert to stock and sell, sell moded, or rebuild the engine.
Well, that's it for now. I'll update as I add stuff.