Ok while installing my new front endlinks i noticed something odd. there was A LOT of play in these two lines. When I moved them around they would make a clunking sound from hitting up against the parts around it.
I originally bought the endlinks to cure the clunk from my worn out stockers but now me thinks that the clunk was this all along
it turns out im missing a clamp style thing. heres a pic i stole from Kastle on scoobymods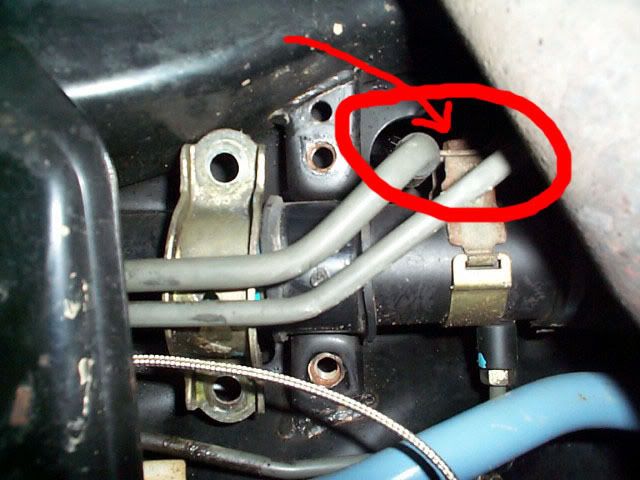 the clamp is circled in red. it secures the two lines to the steering rack with a bolt/screw.
you can see the arrow points to the head of the bolt.
anyone know the name of this part or have this part i can buy asap!