Hey guys,
Without alot of details as to the why on this one other than I got buy in from the wife to dump the car, I am looking to trade my RSL wheels 17x7 w/ new Kumho Exsta ASX tires (on since the beginning of DEC) for your stock 06/07 WRX wheels / tires. I only have one set of wheels and would rather give the car back to the dealership all stock and hook someone else up. Tires need to be in good shape mind you since mine are brand new.
Hard to tell from pictures but wheels have no curbing and only little ding that looks like it happened from them having tires installed on them at one time or another. I would say that honestly they look new and the ding is maybe less than 1cm in size and at this point I am not even sure which wheel it is on the car. It is that small!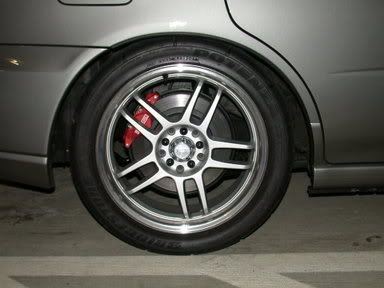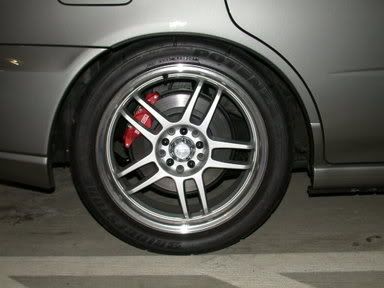 Obvioulsy want a local since I will have to do the swap on the spot. Send PM if interested.