Hey guys, I am going to be ordering some gauges soon, I am thinking about going with an autometer pillar or the Garage Spec one shown below,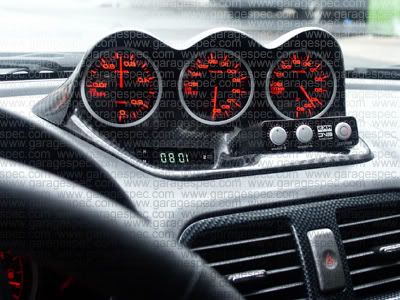 But what I would really like to do is make a motorized pop-up one that goes where the clock pod goes, like the older JDM pup-up navigation screens. I looked through the catalogs here
http://accessory.subaru.co.jp/imprez...log/index.html
(I had no idea how many factory accessories/customizations were available across seas) but it looks like they changed it on the 06's, I would like to get an older one and see if I can modify it though.
Does any one know where I can get the housing/motor stuff for the pop up nav unit, and not the screen?
Thanks,
Cameron