Well, I've got nine of these things. A garage should buy these off of me or someone doing their own front mount intercooler kit.
I want $70 for all nine. 8 are the same color blue while the one standing upright is a different style with a slightly different blue coloring and reddish brown-brick colored layer on the inside. It looks and acts a bit tougher, stiffer than the other eight when you squeeze it. Feels higher quality. I don't know the brand. No lettering on any of them.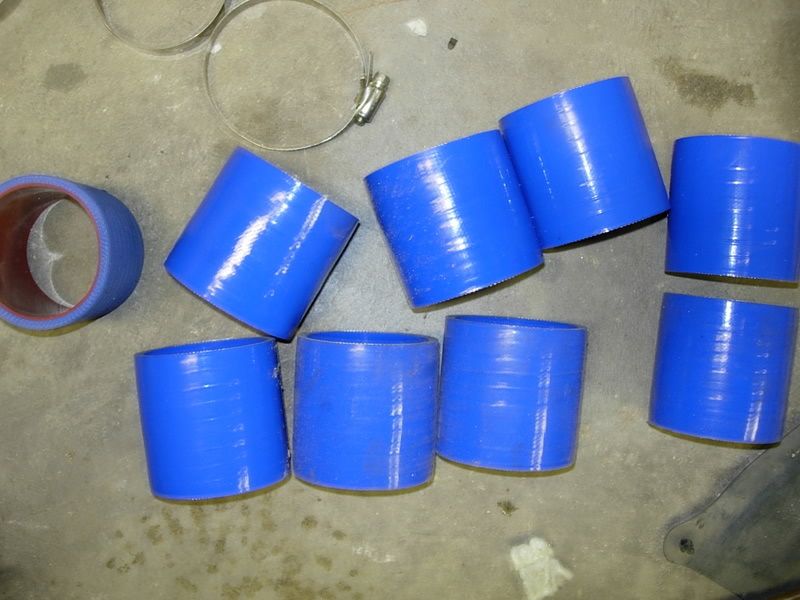 The t-clamps in the pic don't come with them.