Ive got a few items up for sale. First of all I am located in Fitchburg,MA 01420. Willing to ship items, but buyer must pay shipping. Willing to drive and meet within reason in all of New England depending on driving time and location.
Items for sale-
Pioneer DEH-P6500 Head Unit. Used for 1 year in my 99 GMC Sierra. CD player, Remote, Wiring harness included. Next item is the Pioneer Ipod adaptor that allows you to control the Ipod through the head unit so you may PM me for a package price. Screen has like 10 different motion clips. One is actually 2 Rally Cars going at it. Another is a cool Waverunner and Dolphin scene. SOLD to sean96gsr
Pioneer CD-IB100 Ipod adaptor for all Pioneer head units. Allows you to send information to Head unit to Ipod Interfacing. Easily Installed. This was used for about 1 month before I sold the truck and bought my STI. SOLD to sean96gsr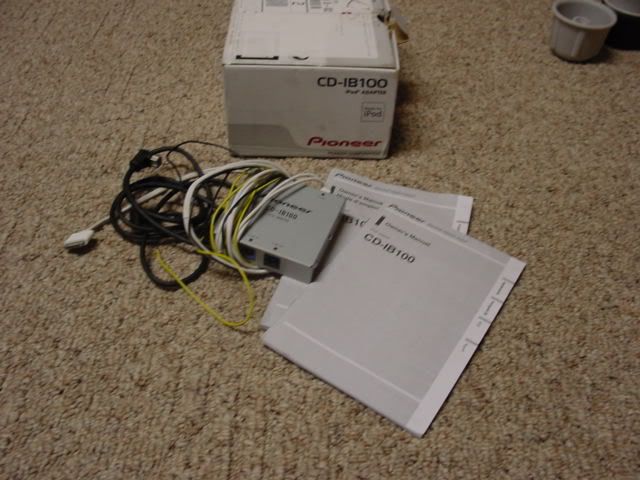 Belkin Ipod Cupholder. Hate your Ipod flying around the car when your pulling 1g on the skidpad? Here is your answer!
Seriously, fits in any car with two cups for different size holders and a foam piece to keep it stable in the cupholder. Suction cups to the back of the Ipod. This piece was pretty expensive when i bought it but found it well worth it in my truck. $30
Bazooka P-Miller Amp 800 Watt. Not really an audio whiz so explaining the numbers would do me no good so I had the original box because I used them in my truck for maybe a few months. Took a picture of the side of the box for you guys looking for numbers. This was a great amp. Hasnt been used in a while now and i think the red indicator light on the amp was broken. Not sure but Bazooka offered to fix it under warranty. I would suggest contacting them after you buy it and have them go through it. But it may work fine, looks good visually. Again its electronic so I would have it gone through. $100 OBO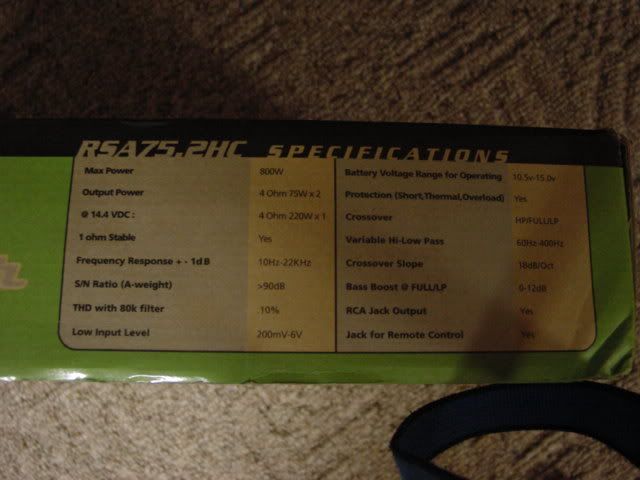 Bazooka P-Miller 12" 500watt Subwoofer. I have two, the second is being borrowed by my neighbor actually because he just got his license and I helped him make a little system for his ****box
Anyways, this on in the picture in my hand is mint, just dusty. The wires and magnet and cone are all in great condition and were only used for a few months. Tested with my Hifonics amp recently and hits hard for a lower-priced sub. The second sub is easily attainable i have another 12" i can loan my neighbor if your looking to push two. I took a picture of the original box to show you the numbers since again I am no audio geek/show winner. I'll take $50 for one or $75 for both.