It's Clearance time!
All of our new stereo stuff is arriving already so it's time to make room and clear some inventory. We also have open box specials and tons of subwoofer/box combo's. Lots more here in the shop!
VTR
10011 3rd Ave SE #U
EVerett WA 98208
(425)267-9797
DVD Players
Eclipse AVN6600 Full Navigation/DVD Double din PM for price!
Sony XAV-A1 Touchscreen DVD
only two left for $749.00!
Panasonic touchscreen Double Din DVD
Only $699.00!
Sony CDX-GT705DX CD reciever/mp3/wma full motion screen
Only $239.00

Speakers
Sony XS-D170SI 6.5" seperates
Only $149.00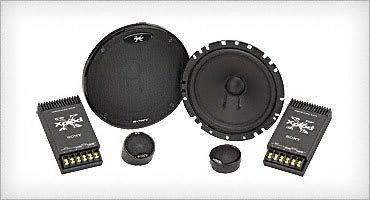 Sony's New Seperates! XS-HF167 6.5" seperate with Ribbon Tweeter!
These will rival Focal's for only $349.00!
Amps
Sony's new compact sub amp, XM-1S 290w @ 4ohms 500w @ 2ohms
Only $229.00 This amp is only 9"x7"x1.75"