Hey Everyone,
2004 350Z Base 6spd
VIN- JN1AZ34D54M102274
No accidents, clean title, clean "carfax"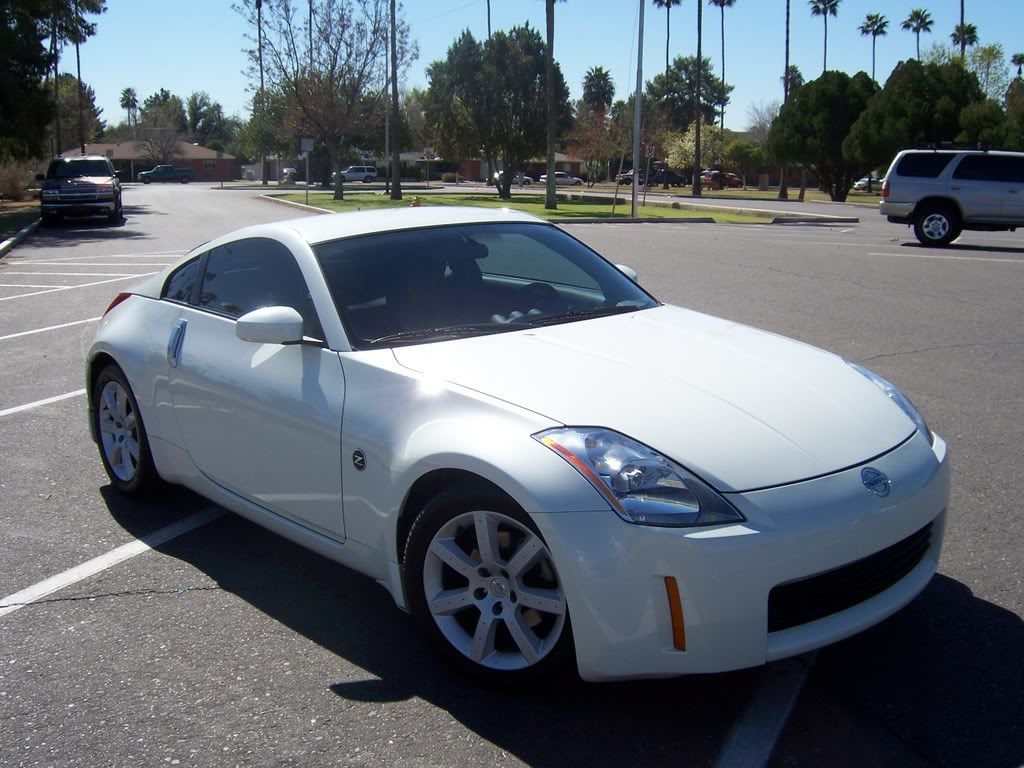 http://i171.photobucket.com/albums/u...r/Zaino-ed.jpg
Zaino!
(More pictures here:
http://s171.photobucket.com/albums/u299/runmgr/
)
-I am the second owner of this Z. As of today, the car has less than 38000 (37920) miles and is now driven about a grand total of 75 miles per week. The 3 year warranty is over, but the 5 year 60k mile powertrain warrenty is still usable.
-The front tires have a good amount of life in them, the rears will need to be replaced soon.
-There are absolutely no door dings, and the paint is pristine (zaino). The only imperfection is a minor ripple/dent in the rear (passenger side) bumper that happened when the previous owner backed into something. It never bothered me since its only noticable in some light (see the pictures of the rear).
-The engine does not consume oil, and the transmission is working perfectly. I have never abused/tracked/autocrossed this car (or any car for that matter).
-I hold the title! There is no lien! I am selling due to increasing expenses for ASU and living expenses. It simply doesn't make since for me to own such a nice car with a low amount of income... Someday though.
-This is an extremely clean '04.
-The car is located in Tempe, AZ.
-I am asking $19,900.
The best way to get ahold of me is by e-mail or by phone.
michael.ryback AT asu.edu
480-577-8751