Had them on my 02 WRX Sedan w/Konis for about 5k miles. These are actually 2004+ springs. I switched to '04 topmounts. No longer have tops.
http://www.crucialracing.com/products/springs.php
Specifications:
Progressive rates >> Front: 257 lb/in -- Rear: 217 lb/in (JDM Pink rates)
Drop front: 1.25" -- Drop Rear: 0.9" Very balanced looking drop.
The original blue ones. I liked these springs but I drive alot and they are a little to firm for me.
Smoother roads highly recommended, they take away the bumps, potholes & dips in the road. An everyday spring but not for me.
$200.00 plus shipping!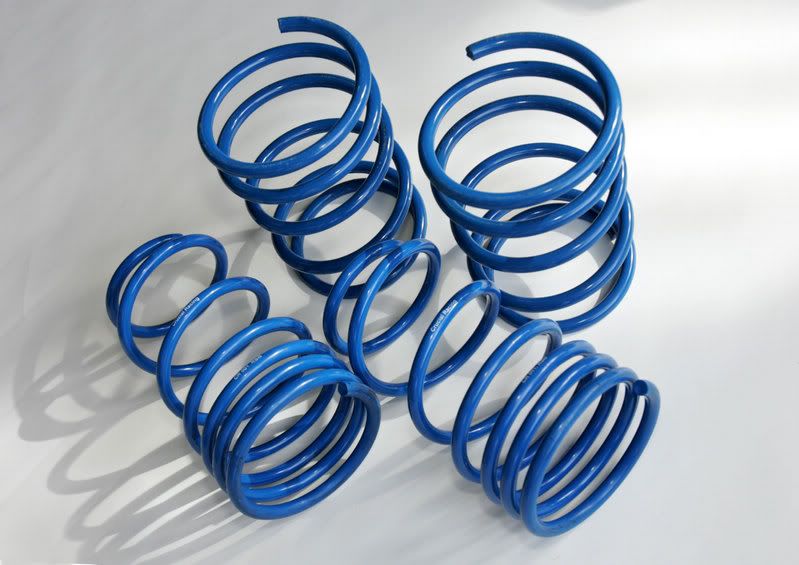 PM or E-mail at:
[email protected]