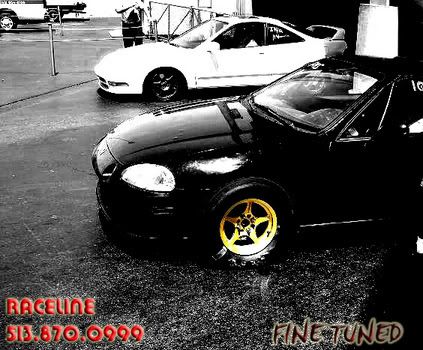 We all know the Story about Justin .. So let us all come together and support him ..
When: Sat. April 7th
Where: Raceline 11:00AM-5:00 PM then Zerolift at 7:00-Late
What: Dyno Day at Raceline Starts at 11pm and goes to 5pm Then ZeroLift AutoLab at 7pm to late
50% of Dyno proceeds goes to Justin , We will also have Food and drinks Provided By Zerolift
At Zerolift we will be Raffling Off Prizes From Cingular Wireless products,NAPA Auto Parts,Complete Tint Jobs From the Tint Guy,Rent-N-Roll Gift certificates,Brims Auto Parts Gift certificates, Zerolift Gift certificates,Home Theaters Plus Speakers and more
Tickets are $2.00 with no limits on how many you buy..
We will also Have A Wack-A-Car set up $5.00 for 5 wacks
100% of All ticket sales and Wack-A-Car sales will be going to Justin to help Justin Holder equip his car with handicap controls in order to help him get back into the car scene....
Raceline Contact info & Address: Robbie (Tool,DEL SLW) or Josh 9069 Princeton-Glendale Rd
Hamilton, OH 45011 513.870.0999
Zerolift Auto Lab Contact info & Address: Rob (RosenTurd) Phone: 513.874.2508
AIM Screen name: RosenTurd ZL ....Zerolift Autolab 3195 Homeward Way Fairfield, OH 45014
Thanks,
Rob and Robbie
and Gadvan