SUSPENSION, BRAKES AND DRIVELINE COMPONENT SALE, AND MORE!!!!
NEW POST!!!!
HOTCHKIS REAR ANTISWAY BAR
This is a used antisway bar.
Autocross Competition Rear Sway Bar. 1" Hollow Rear Bar. 3 Position Adjustable +71%, +123%, +200%. Includes End Links, Bushings, Brackets
HOTCHKIS front 2004-2005 STi strut tower brace.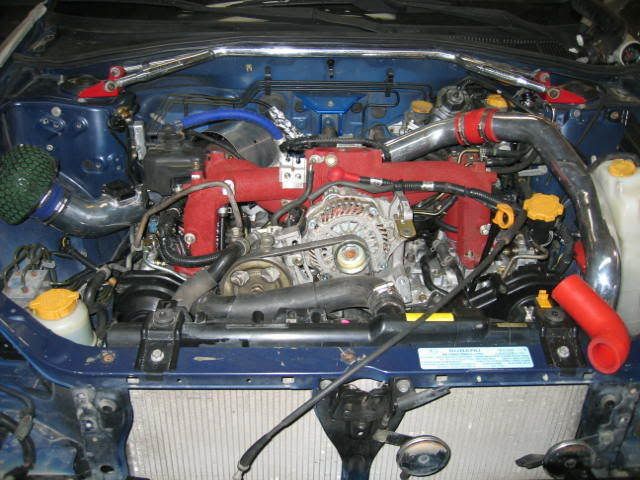 SUSPENSION
1998 Subaru 2.5 RS shocks, over 60 000 miles, great for KONI swap
2002 Subaru WRX Wagon suspension, complete with springs and top mounts. 160 000 km.
2002 Subaru WRX Sedan front and rear shocks, good condition, can be used for KONI swaps.
2002 Subaru WRX Sedan springs,
2004 Subaru WRX Wagon springs
2005 Subaru STi Left front shock, 18 000 km
2005 Subaru STi Right rear shock 18 000 km
2006 WRX Wagon complete suspension, inverted shocks, with springs and top mounts. 685 km on the set
2006 Subaru STi JDM Spec C suspension, complete, under 100 km. 3 car sets
2006 Subaru STi JDM Spec C Rear shocks and springs and top mounts. Only 100 km, (2 complete pairs(left and right))
2006 Subaru STi JDM Spec C Front right shock only, 100 km (4 available)
2006 Subaru STI JDM Spec C Left rear shocks only 100 km (2 available)
2006 Spec C JDM Shock housings only.(1 car set)
Assorted Struts tops 2002-03 and 2004-06
[SIZE="4"]Also available (all low KM and in excellent shape)[/size]
Front U frames for WRX/STi
Lower front turbo cross members, up to 2004 as well as 2005 and newer
Transmission T-frames
Rear cross members, WRX and STi
Rear T-frame
WRX/ STI lateral links, version 7 and version 8
GC/Wagon lateral links
WRX and GC trailing arms
WRX Wagon lower front control arms
Stock rear and front sway bar end links
Stock front and rear sway bars, WRX, STi – version 7 and 8. WRX wagon
BRAKES AND BRAKE CONVERSION COMPONENTS
Goodrich Stainless brake lines for WRX and STi
Rear knuckles
Rear rotors for R160 2 pot set up
Rear rotors for R180 2 pot set up
Rear backing plates 2 pot set and R180 Brembo
Complete knuckles, already converted to the 2 pot set as well as 2006 WRX Knuckles. (Can include ebrake cables, ebrake shoes, rotors)
Also in stock: the complete rear R180 hubs sets for the 5x114.3 OR 5x100 for the R180 STi. Can be sold with complete rear diff, and axles,
R180 complete diffs with 3.54, 3.9 or 4.44 final drives
R180 HUBS
If you have any questions, if it is not on the list or if you have any questions for any parts you may need, PLEASE EMAIL OR PM
If you would like more photos or a shipped price, please send me your email address and zip code.
Thank you
_____________________________________________
Dan
Four Star Motorsports Inc
Tel 905 877 1733
Fax 905 877 7335
[email protected]
www.fourstarmotorsports.com