just looking to see what i can get out of em.
i bought them no more than a month and a half ago and i got bored of them.
not big enough for me.
Wheel Specs:
Rota G-Force 5x100 17x8 +48 Steel Gray
i think they weigh 20lbs. each
more info can be found here
http://www.subydude.com/osc/product_...86aa4b39b0fe5f
Tire Specs:
Falken Azenis RT 615
size 225/45/17
tread is close to 50% give or take...
what i am looking for is a straight trade. i dont have a problem with rotas or any other inexpensive basnd as long as theyre not curbed and they look good.
theyre going to be going on my 2006 white wrx so aware of my front brake clearance and bolt pattern(5x100)
*one of my rims has a slight curb dammage. i know i almost cried when it happened. its not that noticable and deffinetly doesnt mess ur your allignment.
*also one of my tires has 2 plus in it from nails. it riodes the same and all the excess rubber from the plug has wore off so the problem has been fixed.
PIX: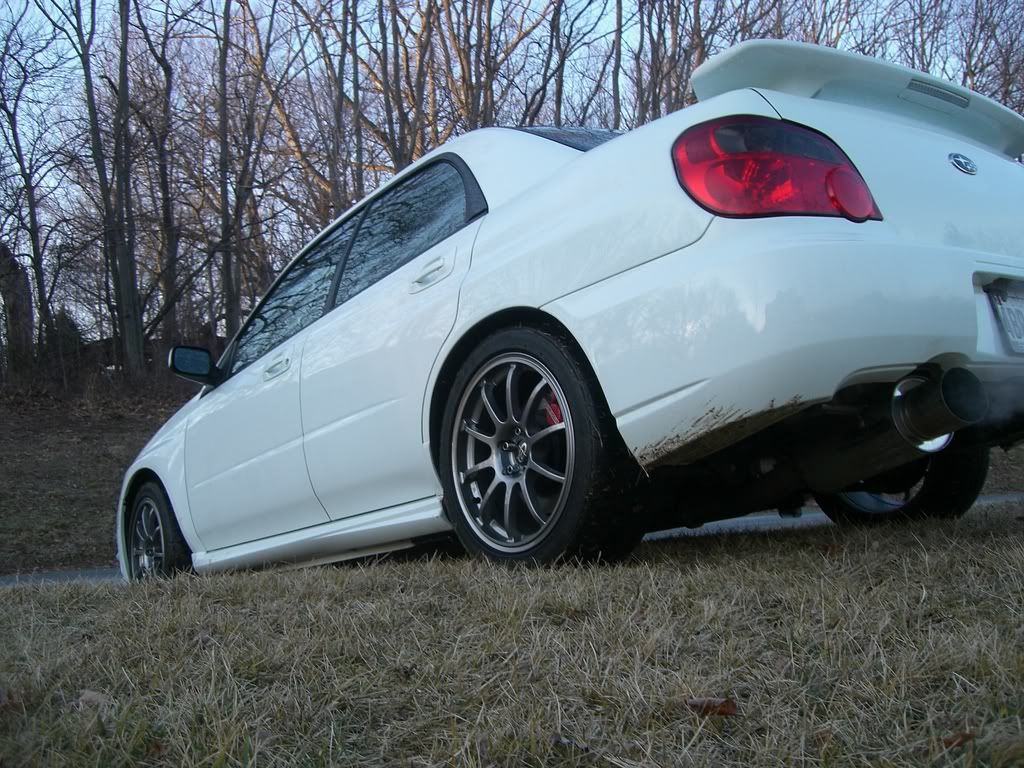 old pic of tires...