A subtitle might be: Hellas For The Lazy Guy
My old bugeye was equipped with some PIAA 90 series driving lights which were removed before I traded it in. They have a really nice dual relay, dual fuse wiring harness that just happens to be tailor made for installing Hellas.
The only tricky part is mounting the dual relays, but a quick look through my garage turned up this very common garage door opener bracket that is used to connect the actuator arm to the garage door. I bolted the relays to this bracket and used the bottom bolt of my 2007 air pump to secure the bracket to the fenderwell.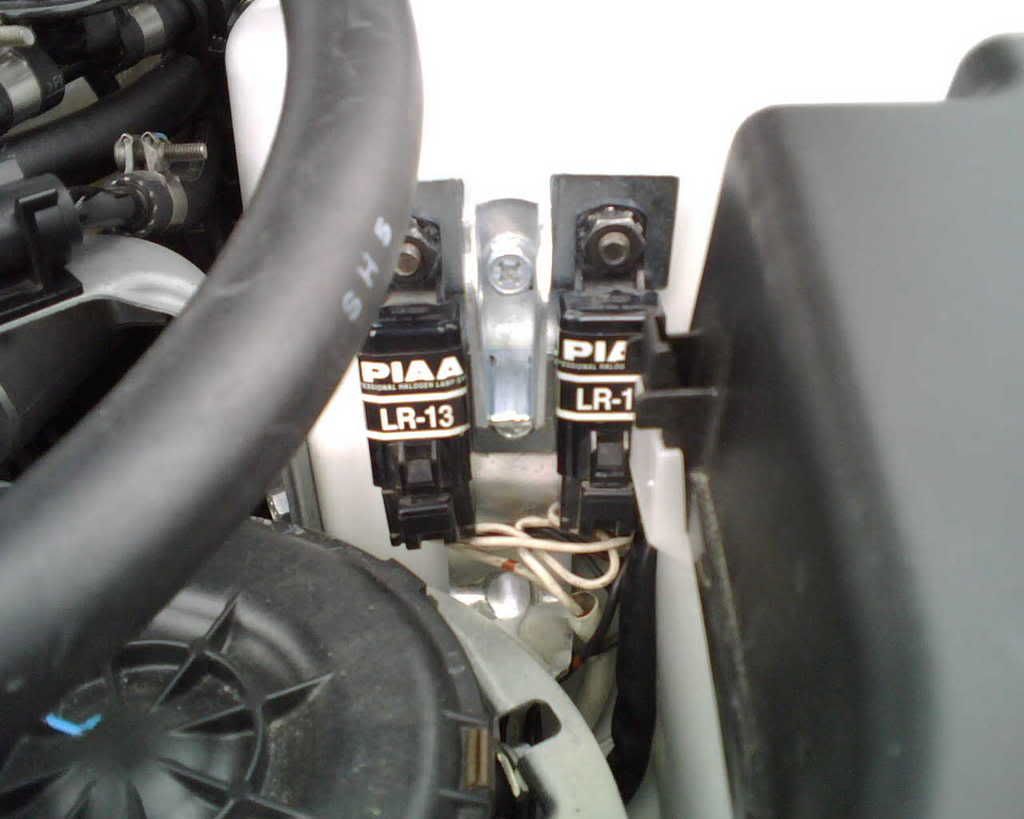 From there it's a simple task to route the harness to the positive battery terminal, the grounding point next to the battery and then out to the grill area.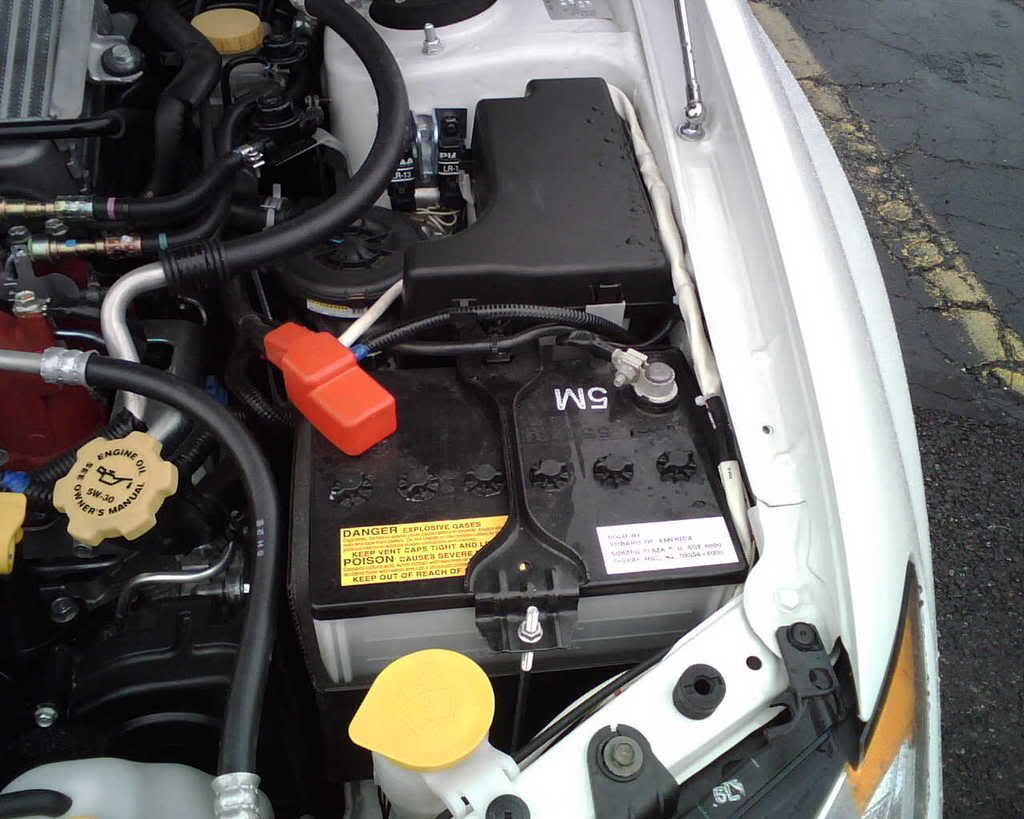 The PIAA harness has two dual connector plugs which carry 12V and ground at both plugs. Removing the plug shrouds leaves the correct size female spade connectors for the Hellas. (I shrunk wrap the connectors for safety.)
I removed one OEM horn, crimped a male spade onto the Hella relay trigger wire and plugged that spade into the plug for the removed horn. That was it! The harness is even the correct length for the Hella locations.