Exedy
This is what I found for OEM Exedy clutches for interchangeability between Imprezas and Legacys.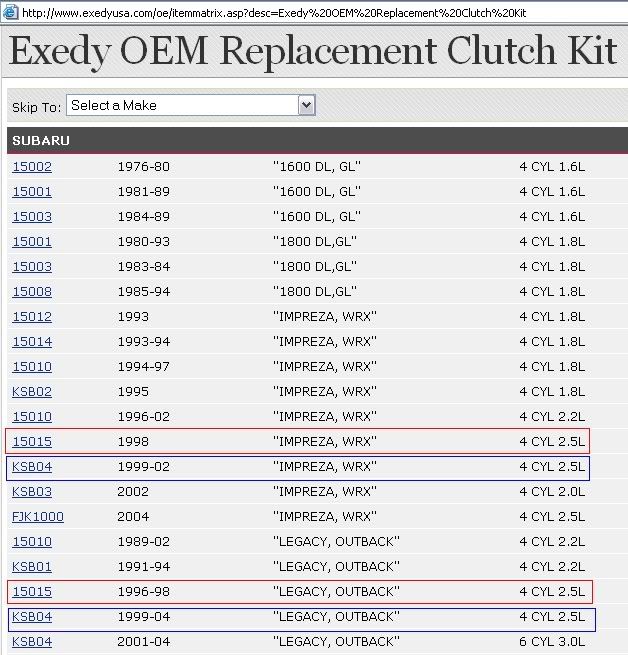 This the interchangeability for the Exedy lightweight flywheels.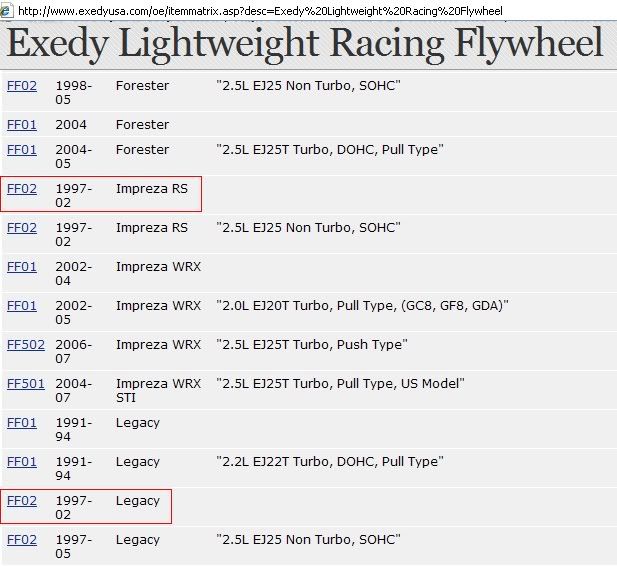 ACT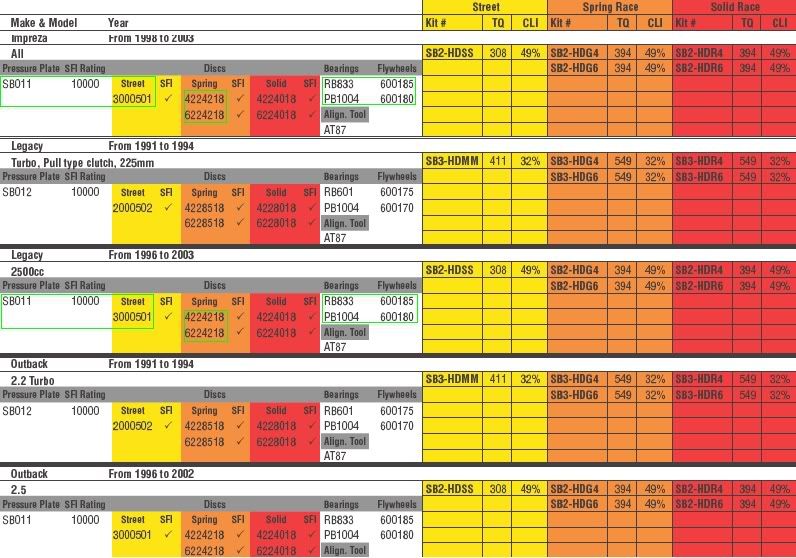 So, for those of you with second gens, it looks like second gen Impreza clutches and flywheels will fit. Keep in mind these are aftermarket ones, but logic suggests that if these are the same then OEM parts should have the same interchangeability.
Keep in mind when ordering clutch kits that the N/A Impreza and N/A Legacy are both "Push" style clutchs and not the "Pull" style in the turbo models.
If anyone else can find information about other clutch and flywheel makers then most it up.