***********Hi Guys,
I have KAIXEN HID Kits available for NASIOC members at a great price. These are one of the highest quality HID light kits you can buy, with one of the lowest defect rates in the industry.
Many of you already know me already from the Vendor Group Buy section.
http://forums.nasioc.com/forums/show...9&page=1&pp=25
As many of you already requested, I have stockpiled a large order of sizes and colors for NASIOC members.
WRX '02 ~ '03
= 9007 (unfortunately, as explained in the other post, I dont recommend users getting the 9007 as it is a dual beam headlight and you will get excess glare.
WRX '04 ~ '05
= H1 headlight
As proven by many members of NASIOC already, the results of the install is phenomenal with '04 and '05s. Cut off is excellent, and light output is amazing as well.

WRX '06, Legacy
= H7 headlights.
These cars already come with projector lens, so you will get a very night cut-off line effect. Your cars are designed for HID's in fact.
There's really no comparision when it comes to quality.
Keep in mind guys, not all HID's are made with the same quality.
Not all cars are made of the same quality or even electronics..
and HID's are no exception.
You bought a high quality car, why put in a cheap quality component and lower the value of your car - nevermind the headaches you will get from it with failed components, bad wire connections, faulty ballasts, and color fading bulbs.
Kaixen HID kits are tried, tested, and true since January 2006 by your fellow NASIOC members.
Here are some actual pictures posted by NASIOC members: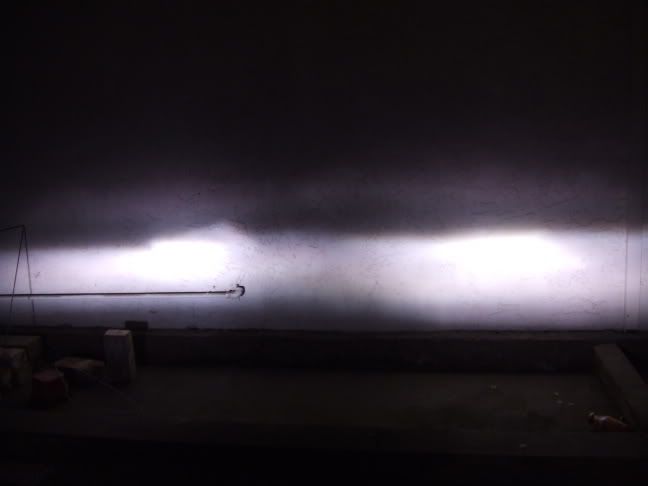 Price:
$300 Shipped to anywhere in the U.S. $310 Shipped to Canada.
Full Replacement 1-year Warranty! Guaranteed thru Kaixen and AutoDoodad.com.
* on a side note, yes these are true plug and play kits, easy installation.
http://forums.nasioc.com/forums/show...9&page=1&pp=25
Colors:
4000K = Crystal yellow add $20 for coating
5000K = Pure white color (close to OEM).
6000K = Crystal white with tint of blue.
6500K = Crystal white with tint of purple.
8500K = Crystal blue (for indoor shows or looks mostly) Has least visibility.
3200K = JDM yellow is available for fog light applications on special order. Add $20 for this special coating done in Japan.
Payments thru
www.PayPal.com
:
Paypal payment to:
[email protected]
Delivery: Please confirm with me first about the availability, in-stock items should be delivered to you in about 3 business days via Priority Mail.