I am selling:
SPT STi suspension set up for the 02/02 wrx sedan.
"Provides optimal suspension performance by enhancing the cornering, straight-line stability and overall handling. Sti struts with heavy duty Sti springs - specifically made for the 2002/2003 WRX/Impreza Sedan model. Lowers the car approx. 1-1.25" - spring rates: 217 front/191 rear. KYB Struts w/ sti springs. 7000+- miles on it. Retails for $1200 new. Sell the set up for $650, or just the springs for $200 (also would trade the springs for another set of springs, maybe gf210s, nf210s) OBO!. Shipping extra but prefer local.
https://www.subarugenuineparts.com/p...roducts_id=850
Its currently on my car
A great condition set of 2002 WRX Wagon 16in rims, no tires. $200 obo shipping extra prefer not to tho.
Stock rear sway bar......make offer
Stock crank pulley.........make offer
Clarion Amp "APA450" great working condition used to power fronts and rears. $75 obo + shipping
Specs
50 watts RMS x 4 at 4 ohms
100 watts RMS x 4 at 2 ohms
100 watts RMS x 2 in bridged mode (200W X2 MAX)
4-ohm stable in bridged mode
fuse rating: 2 x 25 amps
requires 8-gauge power and ground leads — wiring and hardware not included with amplifier
variable high- and low-pass filters: 50-250 Hz, 12 dB per octave
bass boost (+12 dB at 45 Hz)
speaker-level inputs
13-1/4"W x 2-7/16"H x 10-15/16"D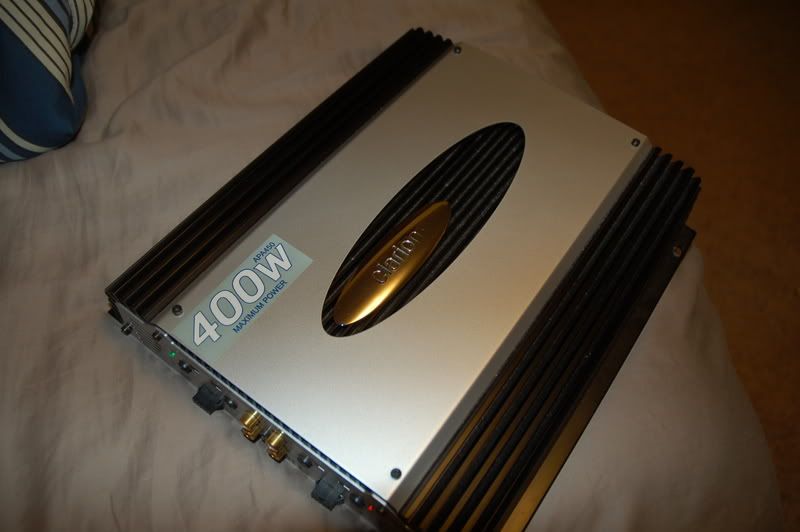 PNY Optima ddr 533 2 gigs 5x512 sticks. Great condition not abused. $115 + shipping