New Price: 3250 obo.
What's up guys. Just copying and pasting this from another forum. It's auction language, so please excuse the somewhat blunt sales pitch. Really looking for a trade for a clean Impreza, Legacy, Forester, or 240. We can work with cash+car in either direction, but I don't have much, so please don't e-mail me with your offer of an 07 STI and $25000, lol. Wouldn't be the first time
Well, here it is:

ITEM:
1990 Celica All-Trac
PRICE:
Best offer at this point (or a 240). I got it appraised at $4200 if you need a number. Will place it at $3700 obo
SHIPPING:
Sure, if you're willing to pay.
DESCRIPTION:
It's on ebay btw. The link is below, but I'll copy and paste everything anyway:
http://cgi.ebay.com/ebaymotors/ws/eB...3912126&rd=1,1
Before we even start: If you can't pick it up locally, then please don't bother. If you want to ship it, we can arrange for that, but no keeping the car here for 2 weeks, or meeting half way, or any of that other nonsense. (Can you tell I've had trouble with this before?)
With that out of the way:
Here we have an ultra rare 1990 Toyota Celica All-Trac (GT4) for sale or trade for either a Subaru Legacy or Impreza, maybe a 240sx. I'm open to all options, so feel free to end me what you have.
Here's the history report:
http://www.carfax.com/cfm/FSBO.cfm?r...FX000016013895
I bought the car from the original owner roughly one month ago. The car spent most of it's like in California, hence no rust anywhere on the car. I've got maintenance records dating back to 1999 from the previous owner, including major services done, oil changes, tune ups, speaker/head unit upgrades, and more.
The car is pretty solid, but since I'm going to be commuting to school this year, I need something a little more fuel effecient, which is why I'm not looking for any turbo cars as far as a trade goes. I'll have my fun after I graduate.
For those that don't know, the car is powered by Toyota's 3SGTE motor, the same one the MR2 Turbo has. The motor is in pretty good condition, accelerates and decelerates smoothly, and is quiet at idle. Since the car is stock, it's never been under any stress, and would make a great basis for a nice daily driver or project car, depending on your interests. The transmission shifts great, and had a recent clutch change (with receipt) roughly 16,000 miles ago.
The car has no rust.
The car is pretty up to date on all maintenance. There are a few things that should be done, but I figured I'd just sell the car without doing them myself, although if it doesn't sell, I'll probably fix everything and relist it at a higher price.
The notable bad:
Exhaust leak up front. Any muffler shop will take care of it for $40.
Driver seat torn up. The previous owner must've had a nutjob Ex or something. Reupholstery shop would take care of it, but I don't know any around the area, so I haven't been able to get an estimate.
Windsheild cracked. $120 parts and labor.
Power steering hose (rubber) needs replacement. $35 parts+labor.
AC needs to be vacuumed. Too much stopleak in the system lead to a clog right in the beginning. Any facility with a vaccum/reoiler will be able to do this and recharge with freon, though if I were you, I'd just let them vaccum it and fill freon up myself. Vaccum should be around $60, and that's on the high side.
One of the headlight covers is dented. Not even $5 at a junkyard, or probably eBay.
That's pretty much it. I replaced the clutch master cylinder a week after owning it (it wasn't the other guy's daily, he had a Legacy for that) and did an oil change. Last week the temprature needle went up, and since I saw no service records for a radiator and thermostat, I bought them both. Changed the thermostat and that solved the problem, but I still have the radiator (New in Box) and it'll go with the car.
The turbo spools great, and may have been replaced or rebuilt, because it looks newer than anything else in the engine bay.
The suspension is a little on the soft side, but it's still a pretty good ride.
The car is availible for test drive whenever I'm free, but you have to e-mail me ahead of time to schedule something. Either use Ask a Seller, or e-mail me at
[email protected]
. If I see that you're serious, you'll get my phone number.
No joyriders, no low ballers, no tire kickers, and no kids that can't drive manual. If you want to learn, buy the car first.
Seeing as how it is a used car, the car is being sold As-is, with no warrenty or guarentee expressed or implied. I've described the car to the best of my knowledge, and would be more than happy to take it to your mechanic for inspection.
With all that said, good luck!! The car's a real champ, and between the old man that owned it before me and the car spending most of it's life in snow and salt free California, whoever gets this is getting a real deal on it. If you have any specific questions, feel free send them my way. This item is listed for sale locally, so I assume the right to end the auction early or cancel/negate the auction, even after it has ended, if I reached a deal but did not get the chance to get to a computer and end it early.
VIN: JT2ST88P8L0006688 (Carfax=http://www.carfax.com/cfm/FSBO.cfm?report=CFX000016013895)
MILEAGE: 222,222
TRANSMISSION: 5 spd
DOORS: 2
COLOR: Red
RUNNING/NOT RUNNING: Running
CONDITION: 8/10 (based on stuff above)
PICTURES: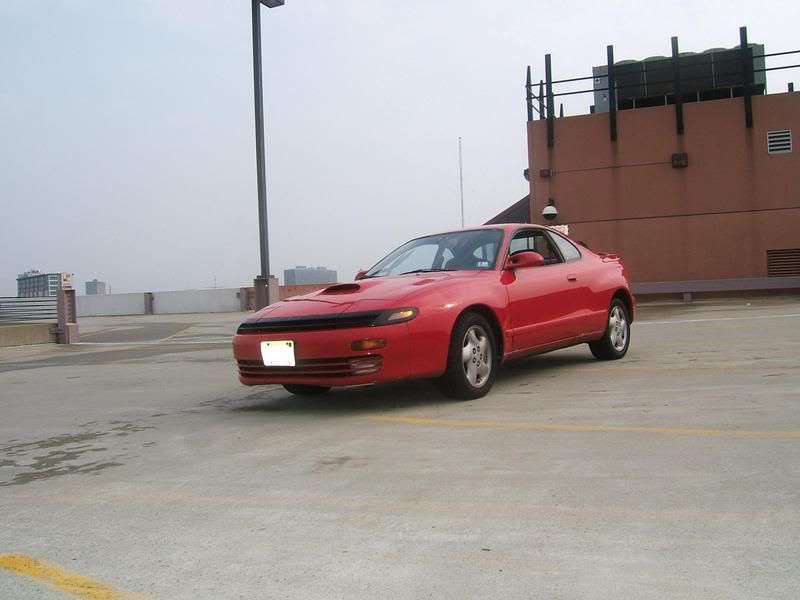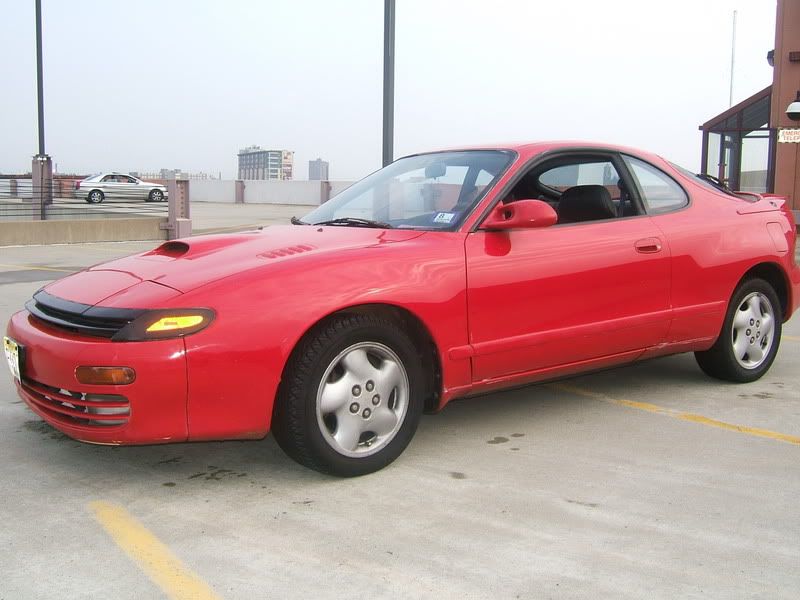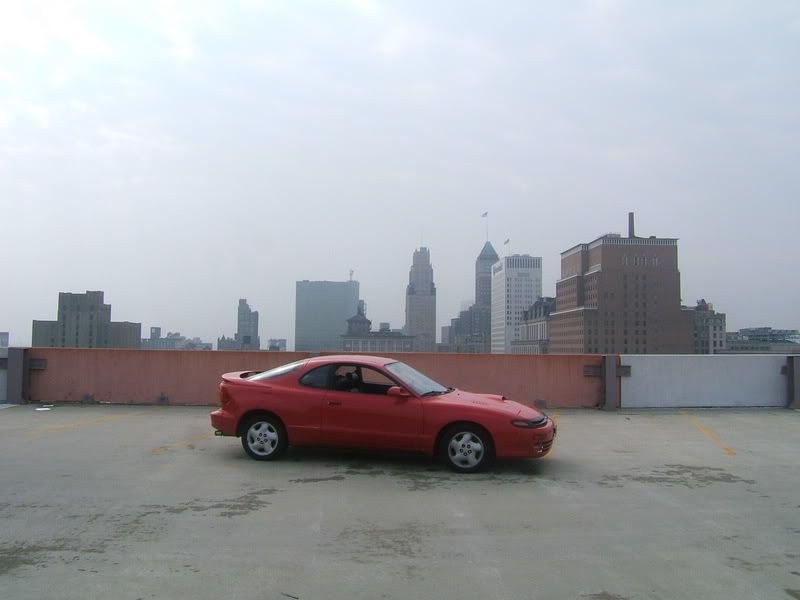 CONTACT INFORMATION:
NAME:
Omar
LOCATION:
Clifton, NJ
EMAIL:
[email protected]
(best way. This or IFX PM)
AIM:
Then Omar Said
PHONE:
973-901-8105
PAYMENT OPTIONS:
By car or cash only.