For sale is a set of Kyb agx's off a 94 impreza wagon. They have Purple KB lowering springs which drops the car a bit. I would keep them but I went with a different driveline setup. They have less then 30k miles on them but I don't know the exact milage. 380 shipped firm gets them SOLD to a local homie
This is a picture that the previous owner took when they were on the car.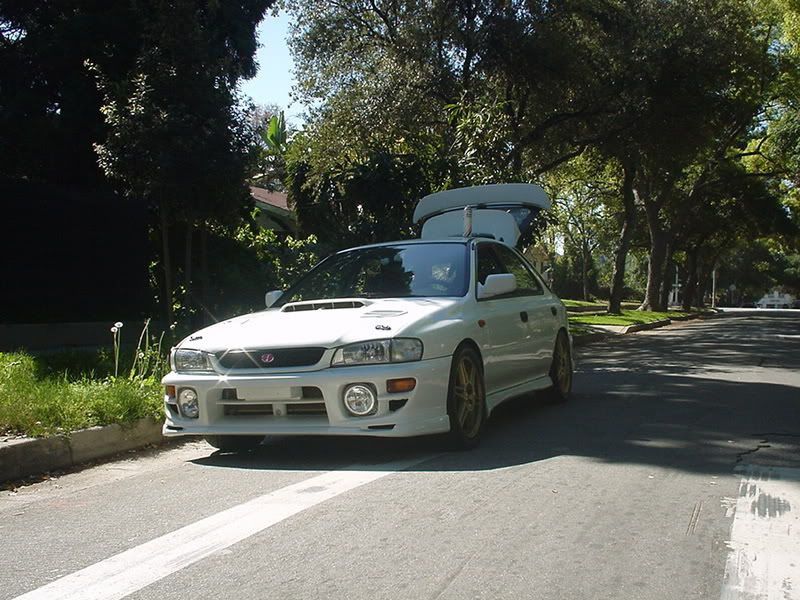 Here are the pictures that I just took. They have a little overspray from the paint shop, you can get that off easily though.