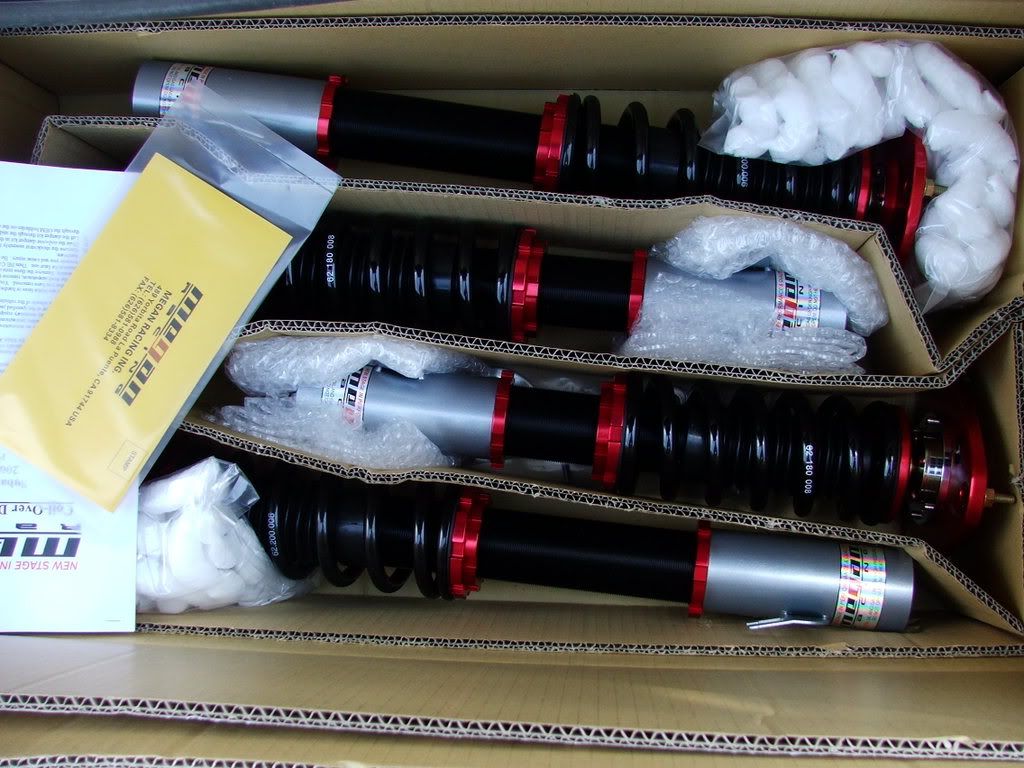 Brand new megan racing Street Series coilovers for Subaru Impreza WRX 02-06 & 04 STi
Features:
- Spring Rates: 8kg Front and 6kg Rear
- 32 Levels of Adjustable Damper
- Pillow Ball Upper Mounts.
- Rubber Dust Covers.
- Adjustable Ride Height
- Aggressive Spring Rates
- Single-Cylinder Design
- Aluminum Brackets
32 Levels of Adjustment:
1-8: Suggested for track use.
9-16: Suggested for mountain/aggressive use.
17-32: Suggested for common street use.
- All coilover damper kits come with 1 year manufacture-defect warranty.
- All Hardware is Included
- SELLING PRICE : $1050.00 per set.
Stop playing around with springs and strut, get serious about performance. Megan racing offers the best bang for the buck. 32 way damper adjustable.
With 4.5" ride height adjustment. You can be as high as OEM height, or low enough to put dents on your oil pans everywhere you go.
IM ASKING FOR ONLY
$820 picked up or $850 SHIPPED
, only set in so cal @ this price!
Please email me at:
[email protected]
Aim: zenkijunkie