Hey everyone-
I have a LOT of exhaust parts that need to go!
First is a EDO performance catted downpipe, almost EXACTLY the same as a Helix DP. It has less than 5k miles on it.
SOLD
Next, I have a SPT catback exhaust, 3" mates up to donut style DP flange or even flat DP flange (seeing as how I had it matted to the EDO DP)
In good condition, just dirty. If you want I can clean it up a little for you
Asking $275 picked up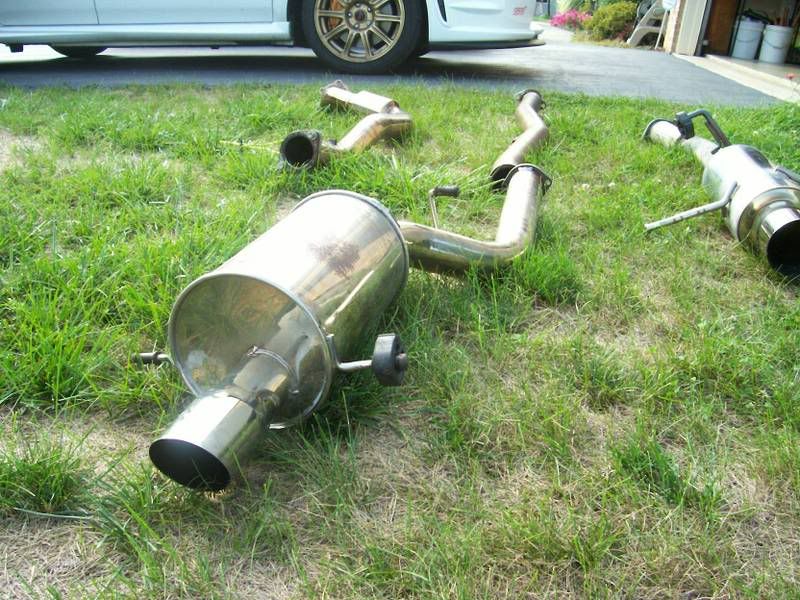 Also, I have a Custom Axle back. It was an HKS Hi-Power exhaust, but it was modified to mate to a stock midpipe or TXS stealthback. The axle back is 3"- SOLD
Lastly, I have a Rear 02 sensor from an 06 WRX, it includes the sensor,wire and wire harness. in good condition
SOLD
Thats all I can think of now, get an inexpensive full QUIET turboback!
Pics will be up soon
Thanks!
-Cameron