I have a JDM Legacy WR Ltd 2 litre Turbo 5MT. Fitted to it is the Touch Screen Sat Nav and information system. The Sat Nav is about as much use as a chocolate ashtray in the UK and the langauge is in Japanese as is the voice. That being said, a number of features are simple to use and access. To change the system would cost me GB £2300 ($4600 !!!!!
) It does have some very good features including internet access and personal organiser software.
I have tried to upload the UK/Europe DVD but have had no success, computer says "No" but in Japanese. I am not bothered about the Sat Nav but am very interested in the Driver Information stuff.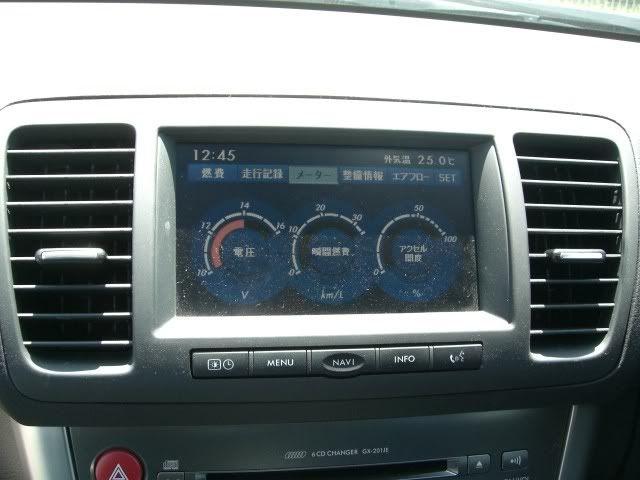 You can see the screen (just) in this picture. Sorry it's crap but I'll take another.
I have a few questions which may help my search.
1. Can change the hard drive to accept UK/Europe DVD's?
2. Anyone in the US have a spare one or one for sale? Not bothered about the Sat Nav.
3. Is there software I can upload from DVD/CD to change the data to English?
Any help is appreciated.
Regards
Ian