hey i got into a small car accident on friday and was wondering if anyone has some parts that i could maybe buy off of them.
-Passenger side headlamp assembly
- OEM hood (aspen white) or a carbon fiber one
- OEM grill or aftermarket.
- these parts are for a 02-03 WRX wagon. Any help is appreciated.
BEFORE...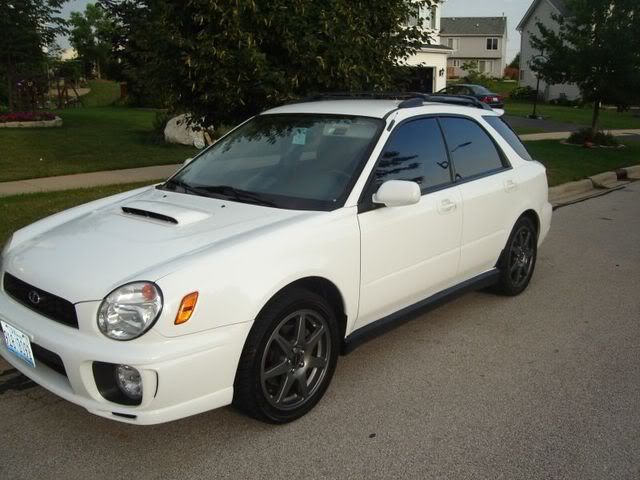 AFTER