Thinking about selling the wagon.
about 65,000 miles highway. change oil every 3500. Mobil 1.
Light mods include short shifter with STI piston shift knob. The rest of interior is stock and in pretty good shape. No tears in seats or anything like that. No smoking/eating in car. K&N intake. Cobb front and rear sway bars. Megan coilovers (only on car for 2 months). STI pink springs and struts optional if you don't want the coilovers. Cobb stage 2 accessport. UK wheels. Black and cleared headlights. STI hood scoop. STI blue and WRX black and winter floormats included. STI catback exhaust. As are steel braided brake lines and new fluid.(not installed) Set of 16 inch winter wheels with new tires optional for extra $500.
The bad....Some paint damage on driver's side rear bumper and corner above taillight. Not bad, had it quoted at $300 to fix. Just too lazy to do it. Tires are about gone for good. Could probably used new/refinished rotors.
With everything included (meaning coilovers and winter tires) I'd like $15,000.
I am pretty firm on that, but might be willing to deal a bit. I can option off some things to lower the price a bit. (but I won't part out until the car is sold).
Here she is...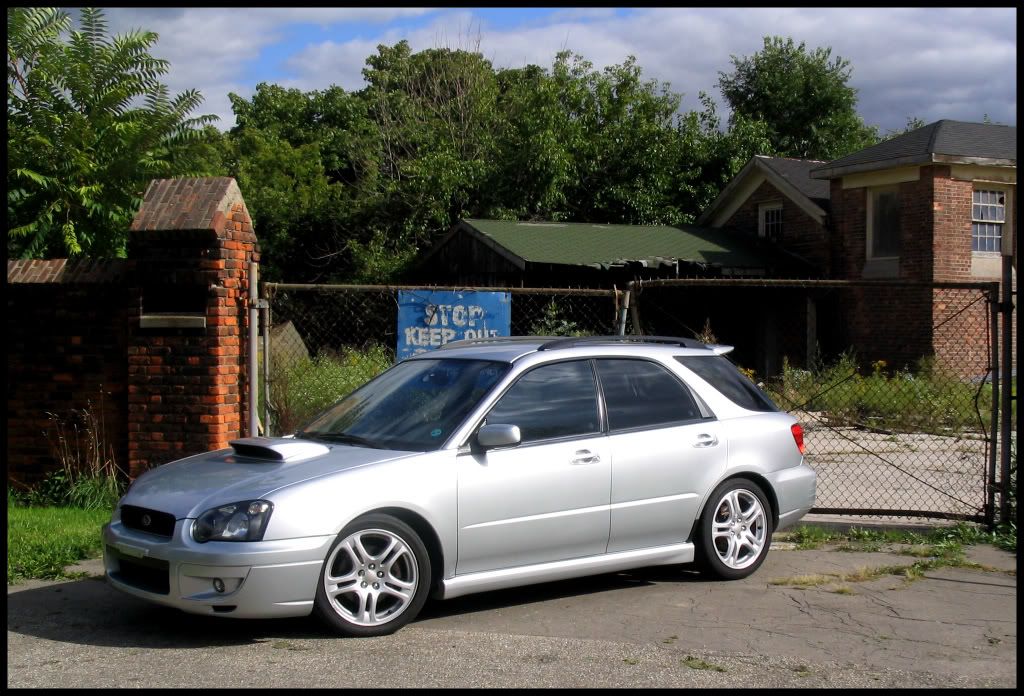 you can see from this angle that you can hardly even see the paint missing.
thats all I can think of, if there are any questions just ask. Thanks.