Hi folks,
For sale is a complete Yakima roof rack from my STI that I just traded-in.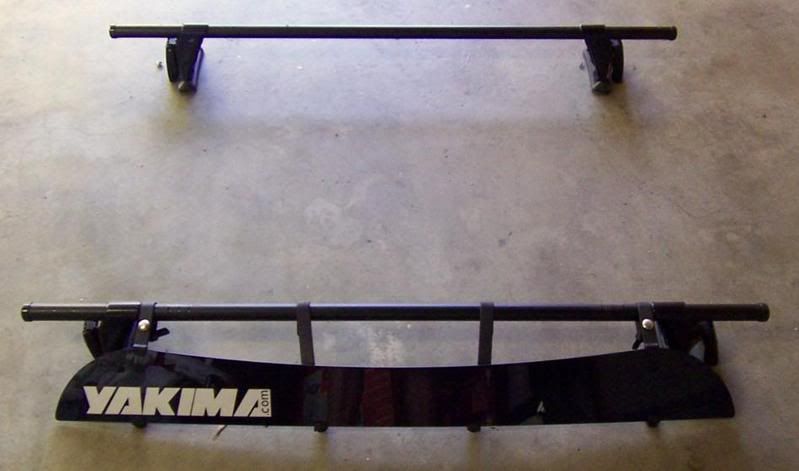 The set includes the 4 towers, 2 round bars, 4 lock cores w/ key, 44" fairing, and the modified Q-clips that fit under the roof rivets below the weather stripping. All parts are in great condition...the bars do have marks on it where my bike and snowboard mounts clamped-on (bike and snowboard racks are not included).
Asking for $250 obo.
Thanks,
Mike