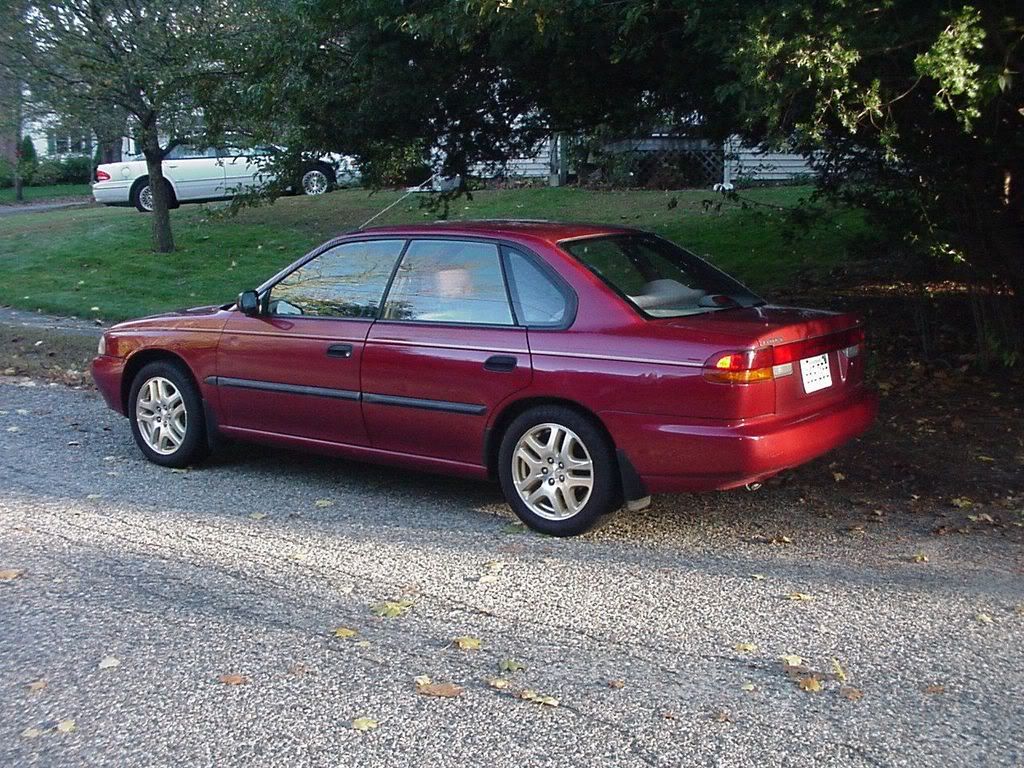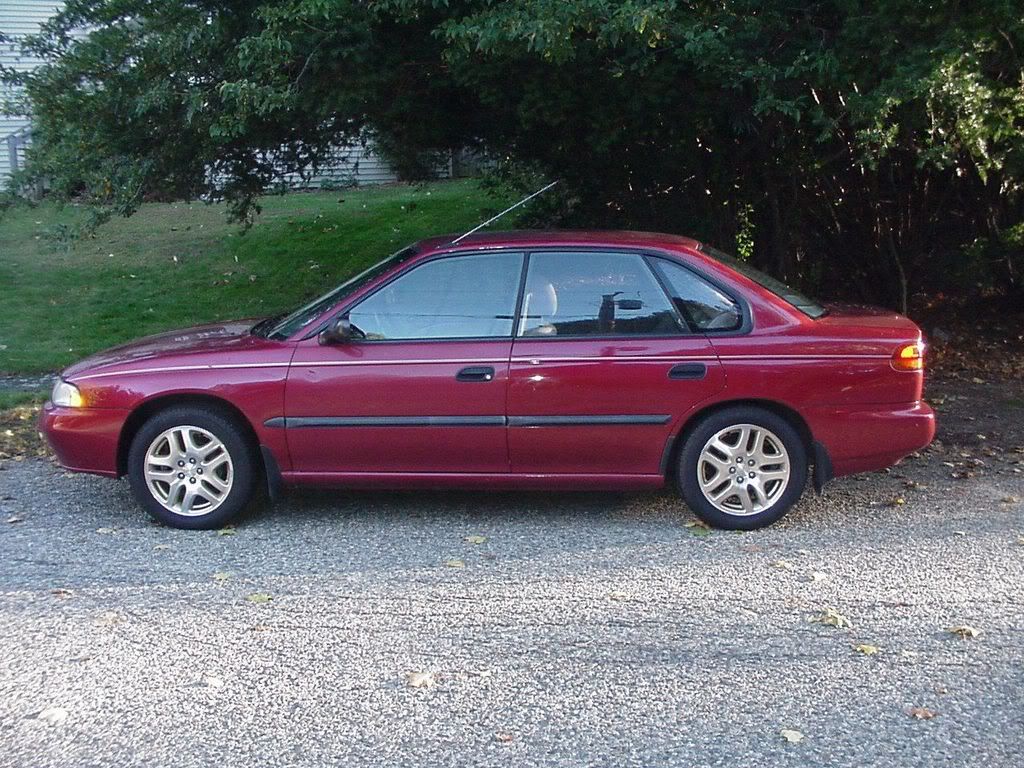 And here is a "before" shot of the car with 14 inch steelies with the standard wheel covers:
I am thrilled with these wheels, even with the stock suspension, the ride feels firmer, and initial turn in is much quicker. Oh, and I like the look. Given how nice these wheels are (No corrosion, no curbing) I am not sure if really want to run them as my winter wheels. My current thinking is to run basic WRX wheels, or the older 15" alloy wheels in the winter. For a basic "beater", this car looks really nice.
Special thanks to janikphoto for selling me his wheels.