Lord knows how much I love combat shopping! So this sale is for the brave of heart willing to come down to the Hi-Speed Clearwire Dimond Kiosk, find a parking spot, and fight the crowds!


Sales and pricing are good ONLY from Friday, Nov 23 - Sunday Nov 25, 2007! Dimond Hours: Friday 8 am - 9 pm, Saturday 10 am - 9 pm, Sunday 11 am - 6 pm
Clearwire Promotion: New 2 Year Premium and PremiumPlus Activations

Portable USB Kit Includes:
USB Retractable Optical Mouse
USB Retractable RJ45 Cable
USB 4 Port Hub
USB Retractable Mini USB Mini Cable
USB Retractable Extension Cable
Retractable Earphone and Microphone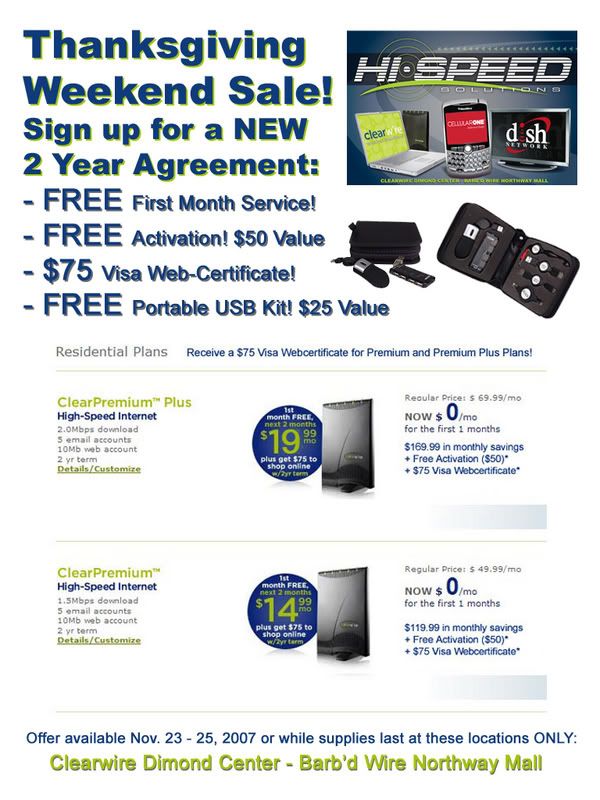 Cellular One: New 2 Year Post Paid (contract) Activations
FREE Activation ($30 Fee waived)
FREE Motorola K1 Krazer!!!! (I only have one in stock, so first come, first serve! $50 - $50 Mail In Rebate. $219.99 RETAIL)
FREE V3 Unlocked Razor (Silver only. $149.99 RETAIL)
FREE Nokia 6126 ($149.99 RETAIL)
$199.99 Blackberry Pearl (White or Silver available. $349.99 RETAIL with $50 Instant Rebate)
$199.99 Blackberry Curve ($249.99 - $50 Mail in Rebate. $429.99 RETAIL)
FREE Nokia BH200 Bluetooth Headset
Torco Refills and Bottles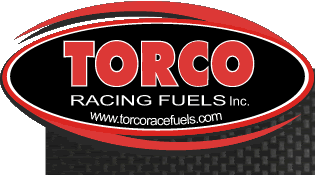 10% OFF Refills and Bottles!
Does not include Punch Card Redemption of 11th bottle
$18 per REFILL! 2 IN STOCK!
$22.50 per 32 oz BOTTLE! 5 IN STOCK!
I have limited supply of pre-refilled bottles, so if I don't have enough to swap it directly out, I'll have it ready for pick up the next day!
Again, these prices are good ONLY FRIDAY, SATURDAY, and SUNDAY!!!