I can't get over this. I think I'm going to have to steal one of these from off the shelf to keep for myself.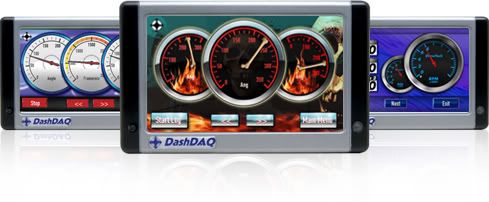 What it is, is a plug-in OBD2 data logger/displayer. Stick it on the dash, plug in the OBD2 plug, and you're up and running. You've got fully-customizable gauges, and you can display just about any information the ECU knows.
Probably most of you won't want to choose this exact "skin," but it shows you what's possible.
If you've got a wideband (PLX, AEM, etc), you can wire that in and automatically display that, too. In the future, it'll even be able to drive standalone engine management systems like the Hydra.
In the next six months or so, there will be an add-on GPS module too!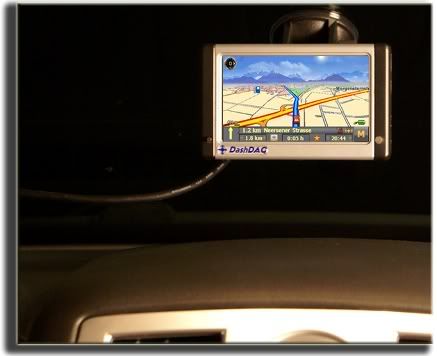 And how come there are no buttons? Ah, of course, it's touch-screen. Oooo, toys, I love toys.
DashDaq II -- click me!
Why bother spending umpteen gajillion dollars on individual gauges, when you can have, like, every gauge ever invented, all at the touch of your finger?
Click the link for lots more info, pricing, and to order.
--Dan
Mach V
FastWRX.com