Hello Mike, my name is Drew Brashler. I drive a lot of track days, and my car is not "fast" as in a HP sense, but being a 2.5RS and still being able to hang with faster cars, I figure my car is fast for what it is. The car is fairly stock in the engine bay excluding a exhaust and a crank pulley. All of my modifications are in the suspension area, Ksport Rally Coilovers, 20mm Rear Sway, Fender Braces, Front and Rear Strut Bars, and some various bushings in different spots.
I am planning on putting a full FIA rally cage in the car in Feb. and my wagon will turn into the track/rally car. So if you guys are looking for something like that, someone with a normal car on a normal budget I feel that I would be a good candidate.
My driving credentials are:
HPDE2 driver (about to go to 3 says the leader).
1.5 years of co-driving for Rally America and NASA Performance Rally.
And a bunch of rally-x and auto-x experience.
Primitive Rally Driving School
Here are some photos of my car that I took for you to get a sense of what the car is:
2005 Subaru Impreza 2.5 RS Wagon: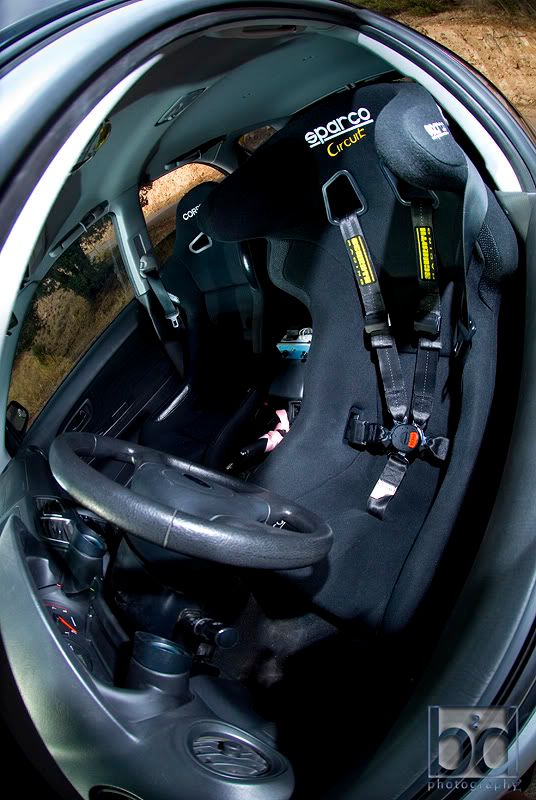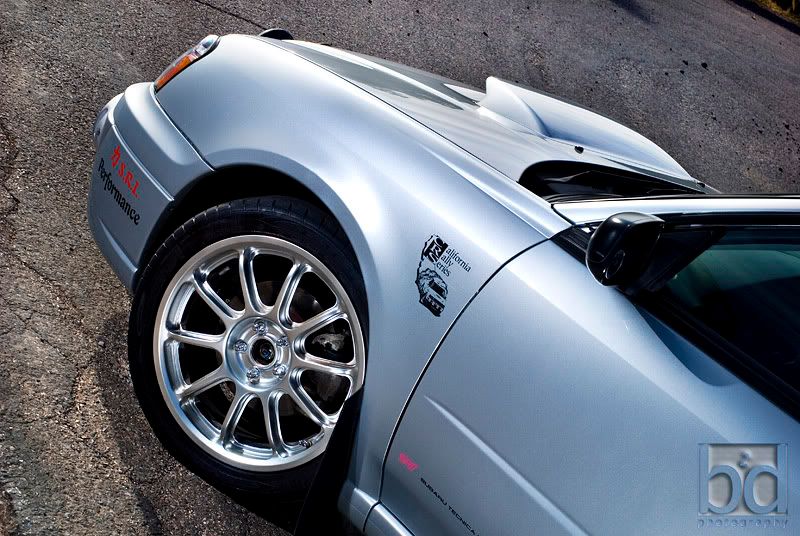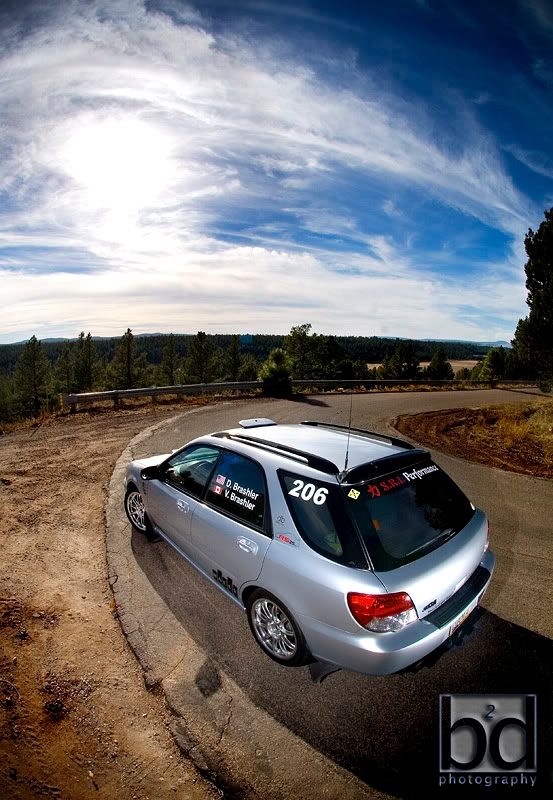 If it helps, I also already have a firesuit, HANS device, and helmet.
I will PM you my contact information if you want to get a hold of me. Thanks for your time, and I hope to be able to work with you guys.
Cheers,
Drew Brashler