1) Up for grabs is my beloved set of '98 RS wheels. these are a great upgrade for any suby, clears 4 pots. They currently have 205/55 Winterforce m/s tires on them. these are amazing in the snow. they have about 75-80% tread left. One tire has a 1/4" plug in it, but its nothing to worry about, doesnt leak any air. wheels are rattle-canned gold. they look mint. ive painted several sets of wheels, and I am always very anal when i do. i would like to get $400 for the set. I can also paint them any color you would like for an extra $30.
2) 4 Cooper Zeon ZPT tires 225/50/16. Have about 80-85% tread left. These are a great tire for the money, and a great upgrade for any 16 wheel. Good in the rain, mainly a summer-only peformance tire. would like to see $275 for these
3)also have 02-03 inpreza tail lights. will seperate them if need be: best offer. stock 2002 wrx shifter, and stock springs: best offer.
-i am open to any trades. i am looking for pretty much everything. prodrive springs, struts, prodrive or sti axle back, bugeye sti grill and scoop, fog covers.
-now some pics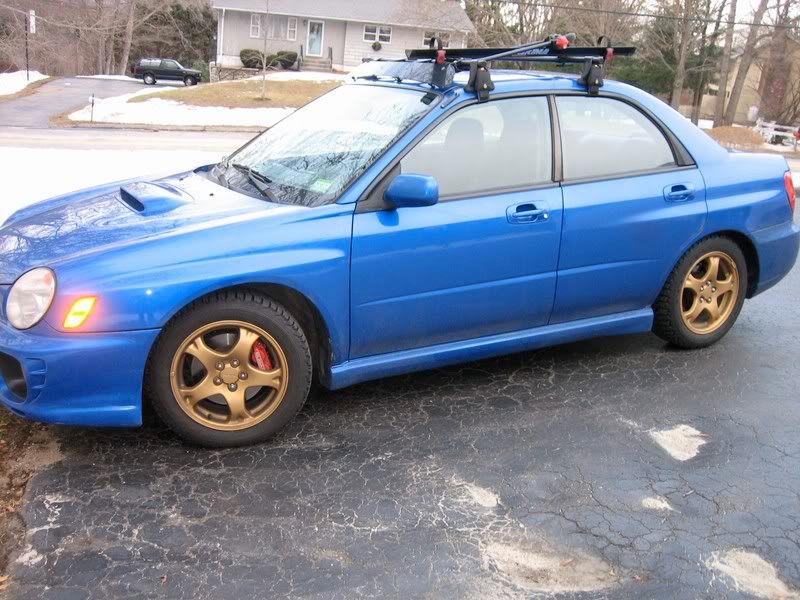 When they were black: