Back from the dead.
You have to remove the underpanel to change the oil.
Here's the jacking plate with the Carbing mounting plate attached. See the lip on the edge of the jacking plate (2006/2007). You have to use washers to shim the plate. On the 2002-2005, there is no lip. If you install the Carbing subframe, you have to grind down the lip for a center flange on the subframe to mount upto the plate.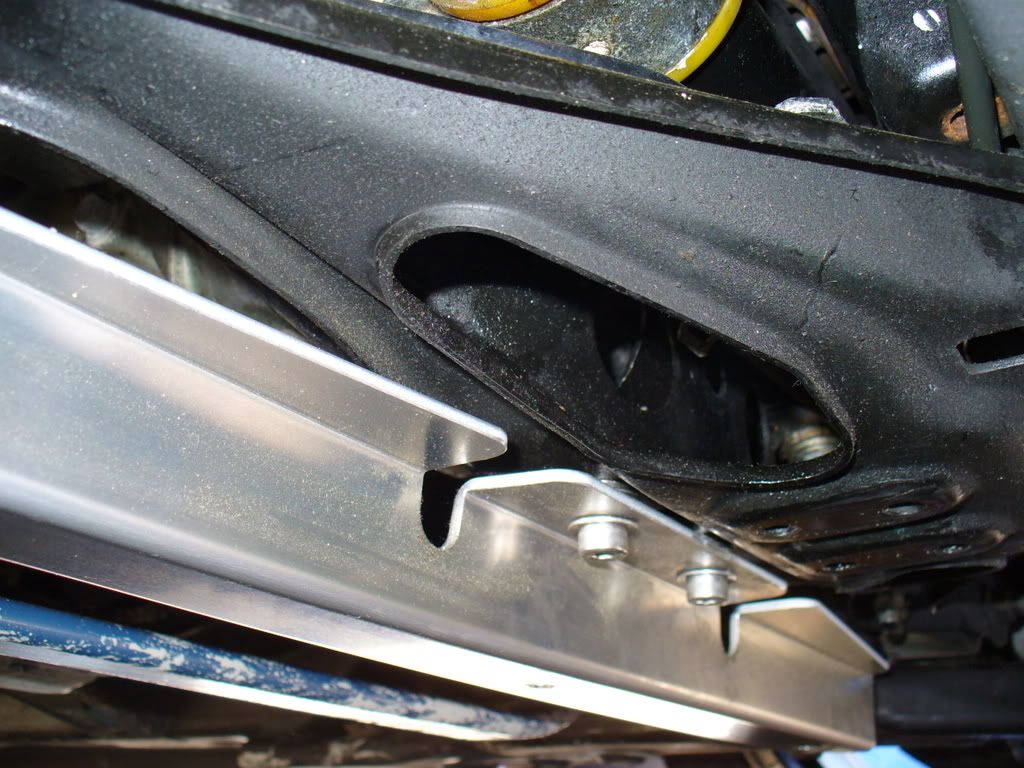 The front bolts that mount the undercover to either the factory subframe or the Carbing subframe should be torqued to a maximum of 14Nm and the rear bolts that mount the undercover to the Carbing mounting plate should be torqued to a maximum of 8Nm.
I also got some oversized stainless steel fender washers for the bolts that mount the underpanel to the subframe and I used allen type head stainless steel bolts for both the rear bracket and the front undercover bolts.
Here's a side-by-side shot of the factory underpanel and the Carbing underpanel:
Here's a pic of the Carbing subframe. This piece really stiffens up the chassis and shaves 10 lbs off the front: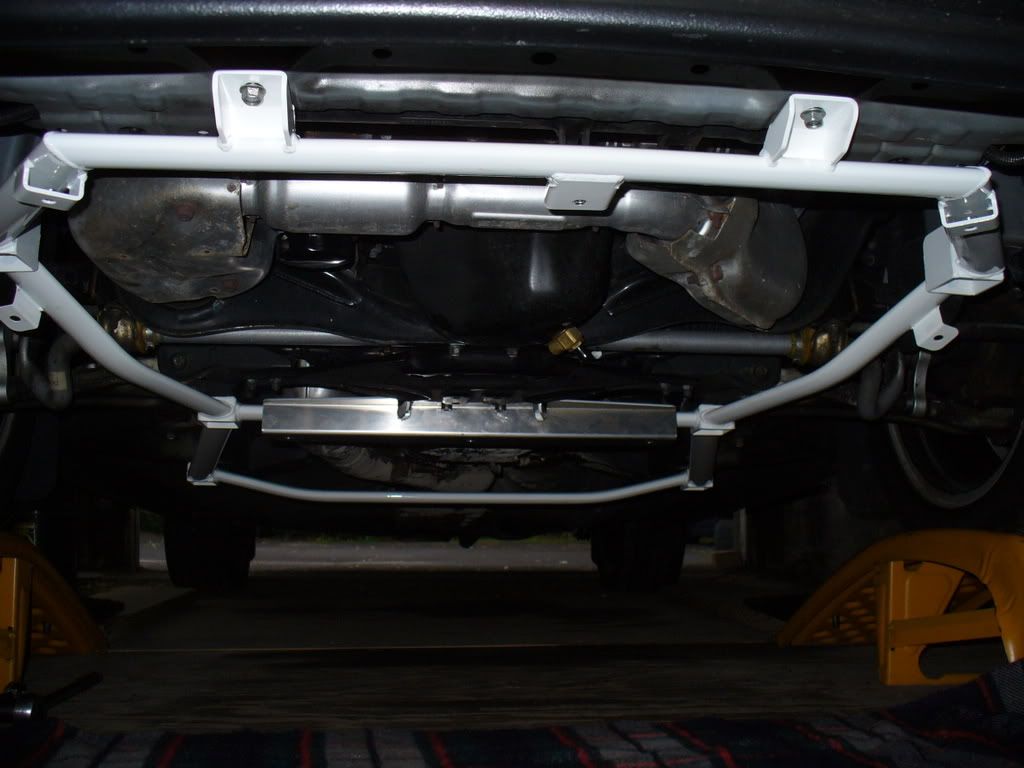 See the tabs hanging down toward the front on either side. Those are there if you want to retain your factory plastic underpanel and not spend the $200 or so on the Carbing underpanel.