I'm selling my AWD 2004 WRB(World Rally Blue) WRX STi. It has low miles for this year(only 18,000). I haven't driven it a lot since I bought in 2004. It's gets out on the weekends but that is about it. It's garaged most of the time.
Still has the stock gold BBS rims and sits on Advan Neova AD07.
It has:
K&N ShortRam intake
Full turboback TurboXS "RFL" or Stock STi Exhaust
Cobb Accesses port(Stage 2)
JDM V-Limited Front lip.
Aftermarket sound system(Boston Acoustic), Sub(JL Audio) and fold out DVD/GPS head unit(Avic N1)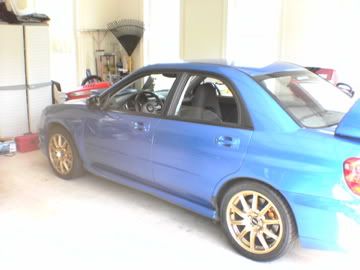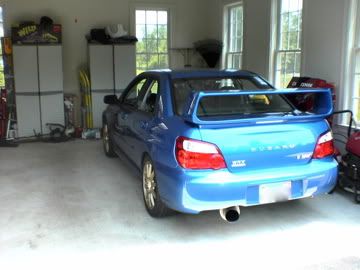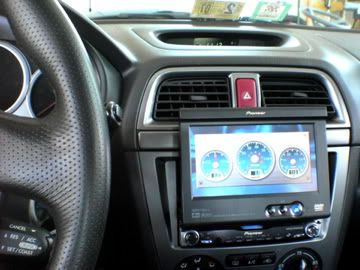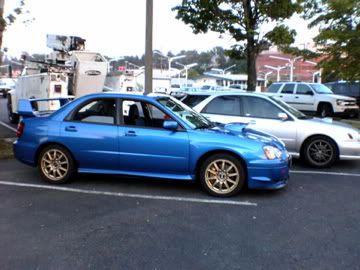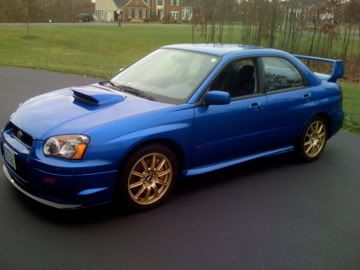 KBB says it's worth $24,600 without any additions. I'm asking $24,000 for it.
If you would like to see more pictures feel free to PM me.
Feel free to give me a call or PM me with any questions that you may have. My Number is (703) 932-7178 - Kyle