no pics yet, this is just a toe-in-the-water to see if anyone would be interested..
i have a 1981 Honda CM400E. starts, stays running, moves forward in all gears, stops when you apply brakes. not in the best shape. needs a new front wheel & tire (included) a new choke cable (included) and possible a new clutch cable (included) also includes Clymer's manual.
i'd be looking for $300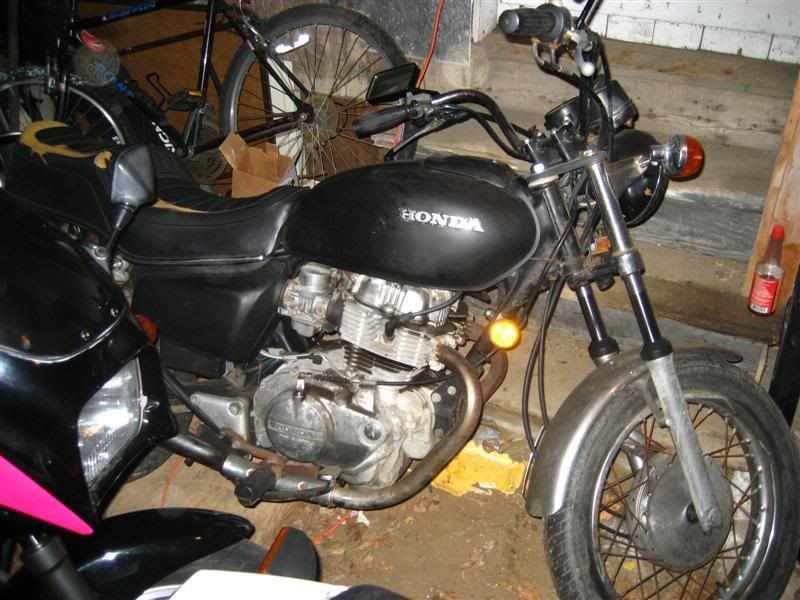 i also have a 1985 Kawasaki Ninja 900. it's black and pink right now. starts, runs, drives, stops. smokes a bit and tends to get pretty hot when standing still in traffic. doesn't stall out or detonate or show any signs of actually overheating though. quite fast, a bit on the heavy side. includes Kawasaki shop manual.
i'd be looking for $900