**NOT PARTING OUT**
Only reason I am selling is i might get an STi or a Truck don't know yet.
2004
WRX
74,xxx
San Remo Red
Sedan
It also has the Sport package from the factory: MoMo wheel, STi short shifter, LaMco boost gauge
Cobb Pro Tune by Revolutions Performance
Access Port V1
STi intercooler
VF39 Turbo (has about 7,000 miles on it)
Perrin Down Pipe
Custom Cat-Back with Magnaflow Muffler
DC Up Pipe
Walbro 255 Fuel Pump
D-Works 650cc inj
will come with two sets of tires Hankook Icebears / Nitto Neo Gens
will post pics sometime this week in great condition one bleemish on the rear from some moron backing into my car. No damage to bumper just paint.
I am asking 16,500.00
Never been to the track. Dyno #'s I don't know off hand, but will post the dyno sheet.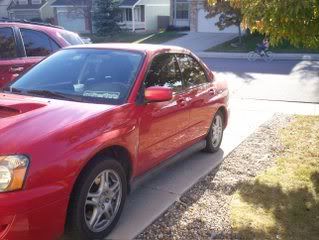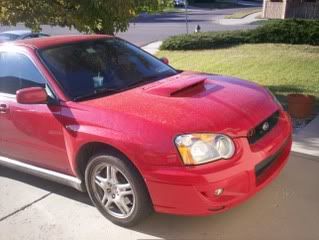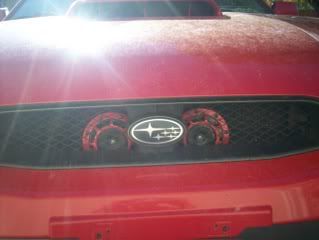 http://i214.photobucket.com/albums/c...9/100_0728.jpg
http://i214.photobucket.com/albums/c...9/100_0730.jpg
http://i214.photobucket.com/albums/c...9/100_0729.jpg