Sup guys, this bike obviously isn't mine but it's owned by a good friend of mine down in Charlotte. Like the title says, it's a red Ducati 749 with about 2600 miles on it. It's never been dropped, tracked, wrecked and never seen a drop of rain. The bike is definitely beautiful, I can attest to it. It has a full Termi exhaust that sounds really really sick! Here are some pics: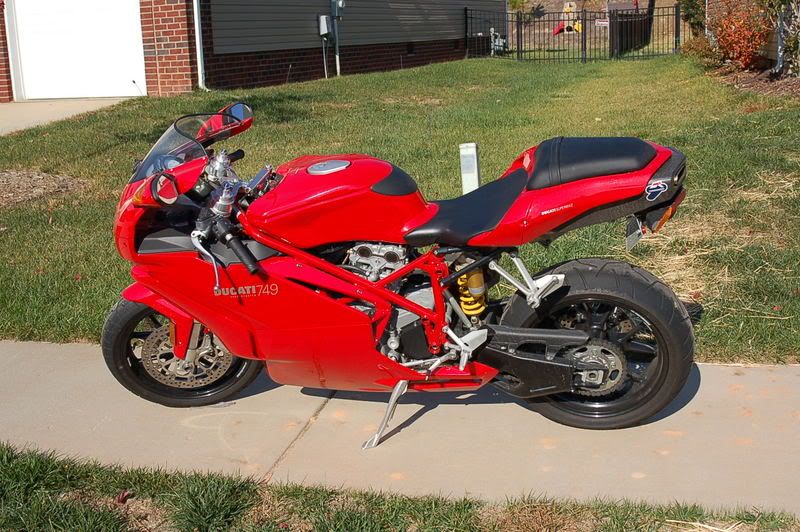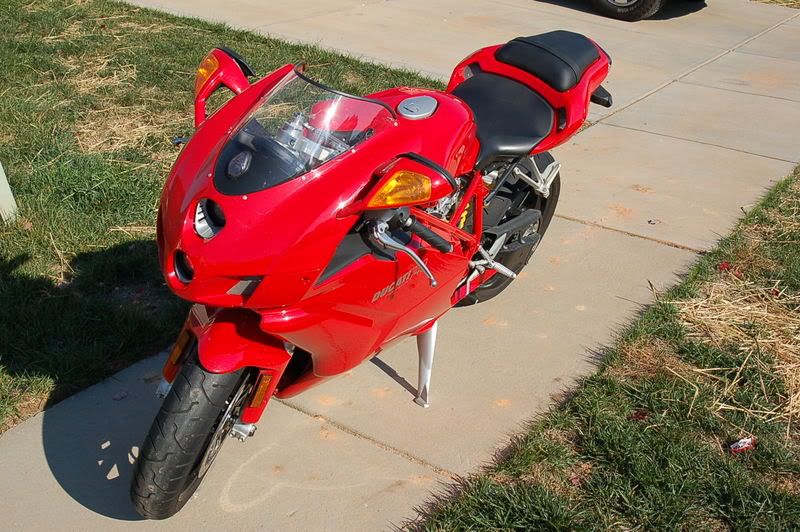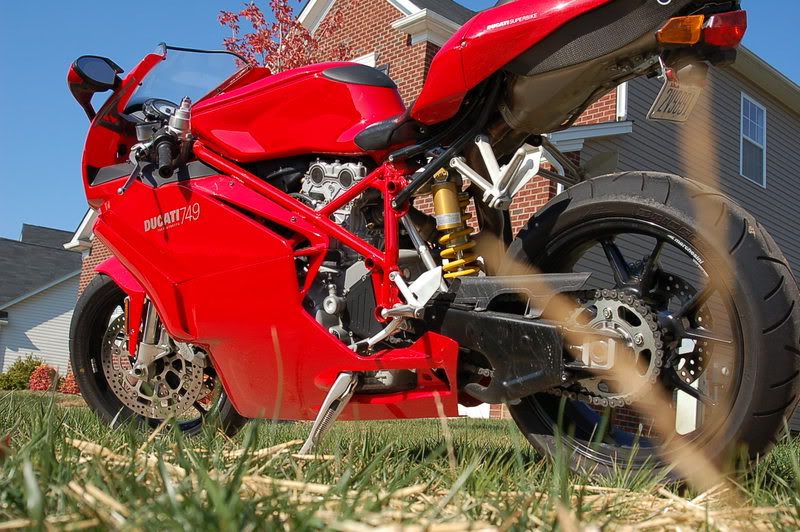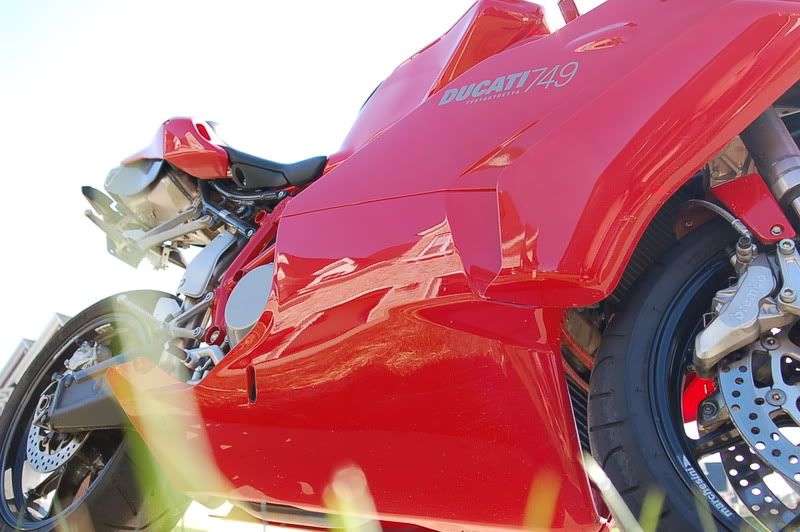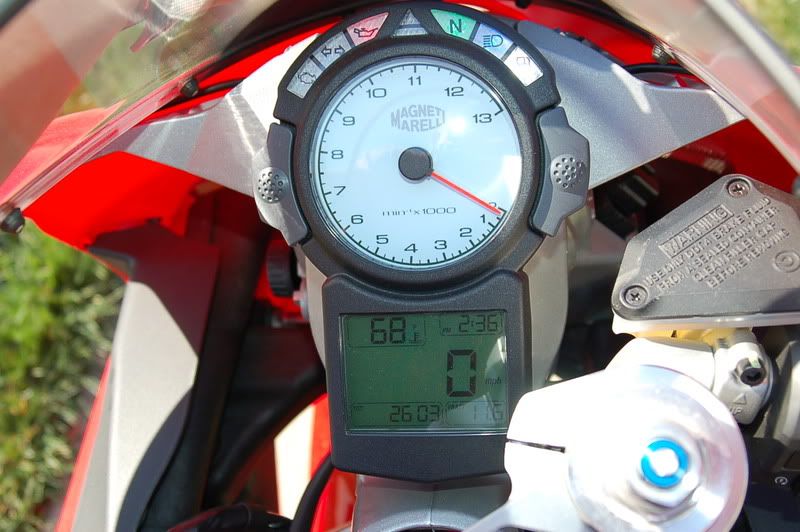 He's asking $11,000 obo. His payoff is more than that, so he's really not accepting any lowballs. He's selling it because he just had knee surgery and can't ride it for at least a year. You can contact me if you or anyone else you know is interested and I'll get him in touch with you.
Couple more pics we took tonight in my garage! Beautiful model is not for sale!