AEM TRU BOOST CONTROLLER
Combines digital accuracy with manual controller-like ease of use!
No external interface required for programming!
Complete system includes harness, boost hose, on-board
29 psig pressure sensor (external 75 psia optional)
Boost solenoid, gauge display and all necessary fittings
Quick connect technology eases the installation process
AEM UEGO CONTROLER
A wideband air/fuel controller and gauge interface in one unit!
Ideal AFR monitoring tool for EFI and carbureted applications, and engine dynamometers
Does not oscillate AFR reading like narrow band sensors
No laptop required for monitoring!
AEM PLUG & PLAY ECM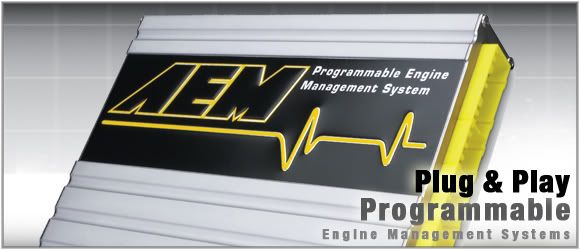 A complete engine control system that plugs into the factory harness and uses the factory sensors.
Installs in minutes using Plug & Play technology—no wiring necessary!
Start-up calibrations included
Live help window eases tuning process
Set-up Wizard creates a custom base map for your car
TURBO XS UTEC DELTA
PM FOR SPECIAL NASIOC ONLY PRICING
***********
ELEMENT HYDRA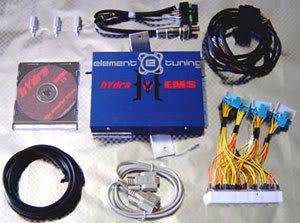 INCLUDES AUX HARNESS, WIDEBAND O2 SENSOR AND PLUG & PLAY HARNESS , LOWEST PRICE ON NASIOC. PM FOR DETAILS.