I went on a search a few weeks back and almost all are not compatible with a tactrix cable
Only one actually workswith the Tactrix OpenPort cable, and that is JDash (link
HERE
. It is free and is skinable, but it is a little buggy - but the dev (Shane) is keen and does answer posts on the JDash forums
JDash default skin (showing different gauges that can be used):
The best looking I could find, and one that had the best skins available was DashCommand from Palmer Performance (link
HERE
) or their full odb-II scanning program PCMSCAN (link
HERE
), which included DashCommand. It is skinable too but it is not free and it wont work with a Tactrix cable.
This is what the default cluster of gauges in DashCommand look like: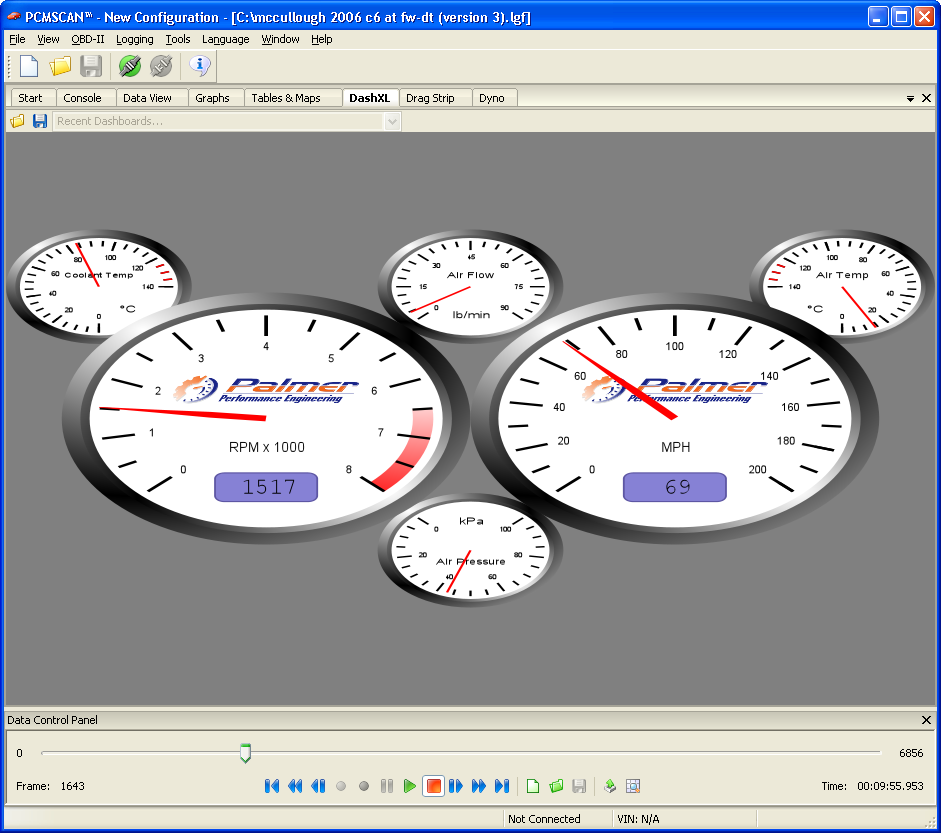 You will need an ELM type OBD-II interface for DashCommand to work (approx $US100).