2007 Mustang GT in Vista blue
$24,500/OBO
One of my close friends is selling his car so I decided I'd help him out and post it up on here. The pictures don't do the car justice. I'll probably take new pictures of the car later today. He wants to sell this toy ASAP so make him an offer, tell your friends, etc.
MORE PICS ADDED IN POST 3 AND 4!
This car is basically brand new with less than 8000 miles on it. The car is in exceptional condition, it is garaged and it has never seen snow and only seen rain a few times. The car is basically stock with the exception of a header back exhaust, an MGW short throw shifter, JLT II intake, Shelby GT500 spoiler and H.I.D. headlights. All parts have been professionally installed at a local qualified speed shop. I however have all the stock parts, and if you would like the car in totally stock form I will have everything put back to stock. This car has never been eaten in, drank in, or even transported food in. It still smells brand new inside. The car also has the MyColor dash feature where you can change the gauges to 125 different possible colors. I love this car, the only reason I am selling it is because I am saving for a house, and I have to get rid of the toys. Thanks for looking.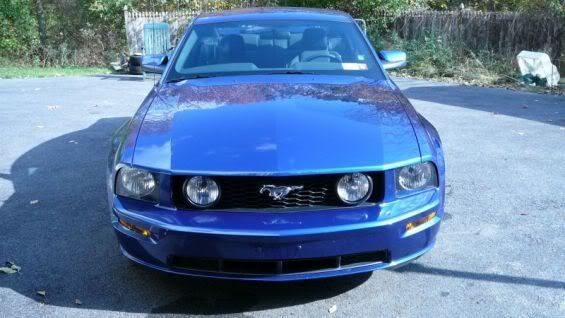 VIN: 1ZVHT82H875285567
http://www.autotrader.com/fyc/vdp.js...mission=&max_p