SOLD
DEI wrapped, and DEI 1500* silicone spray coated. All these want is a port/polish for a very nice bulletproof exhaust manifold setup.
These are fairly new. The gent I originally bought them from took them off his STi @ 10K, cut the heatshield mounts, and wrapped them. I bought them, and used them for just 1K or so, so that I could port/polish/wrap/coat my stockers with no downtime. Then I figured I'd rewrap them, spray them, and maybe port/polish them as well for resale -- well, too busy to port/polish these anytime soon, so away they go.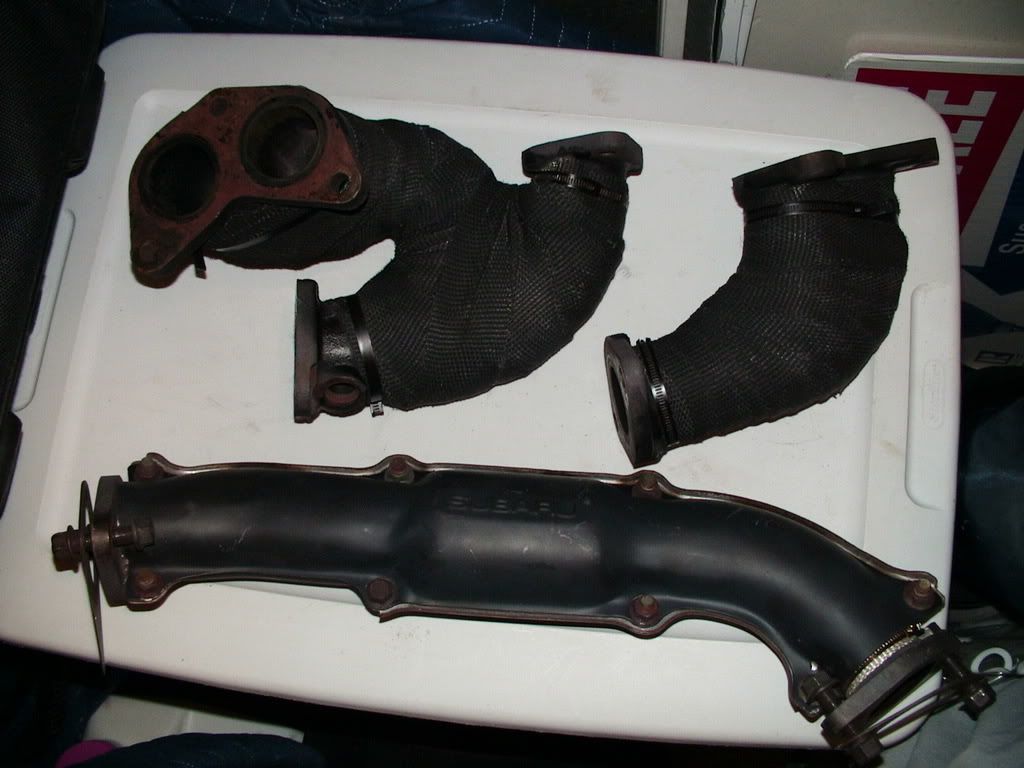 local, please, unless it's worth another $30-40 or so to you for shipping these tanks.
aiming for @ 150 for these.