Looking for trade or sale. Want a modded WRX!!
PRICE DROP TO $15,400.... PRICED TO SELL
2004 Nordic Green RX-8 6Speed. Car has 28k miles on it. Car is completely stock except for Tein S-Tech springs (with 700 miles on them), debadged and put authentic Efini badges on it, but can be replaced with regular flying M, clear sidemarkers, and tint(5%in the back three and 35%on the front two. In the pictures, I have a cone filter for the intake, but i put the factory airbox back in. The taillights have had a tint overlay on them, but this can be removed prior to sale. The fog lights also have a yellow protective film on them that can also be removed. I have the Special Edition Shinka "white-out" shiftknob and will be sold with the car. All stock parts will be included with the car. Car came with the Grand Touring package as well as the Appearance Package, and rotary accents. The leather seats are in good condition and the car is available to be looked at, but please call in advance to arrange a time. Car is located in Haddonfield, NJ (South Jersey). Please send all inquiries to
[email protected]
WILL HAVE FRONT LIP REPAINTED ASAP WITH AUTHENTIC OEM NORDIC GREEN COLOR, (I wasnt sure how low my car was after the springs... lower than the parking-spot curb i guess.)
Contact information is Brian (609-364-1386). Cosmetic imperfections noted in pictures.
Ive tried to be very honest in my information. People love the car.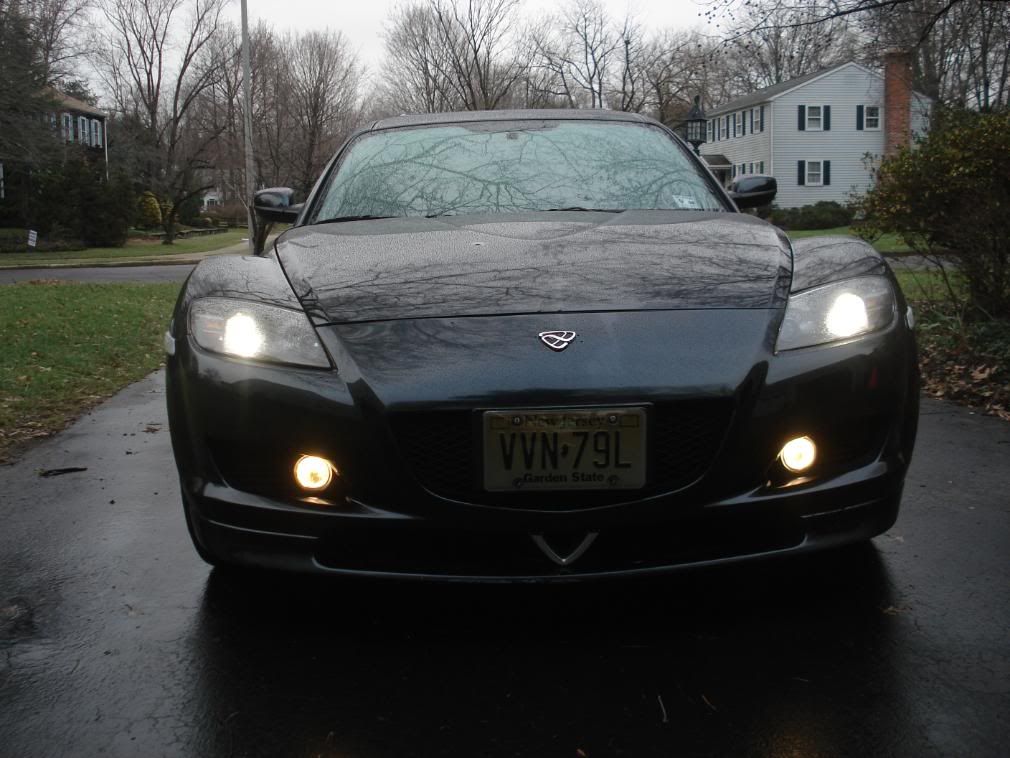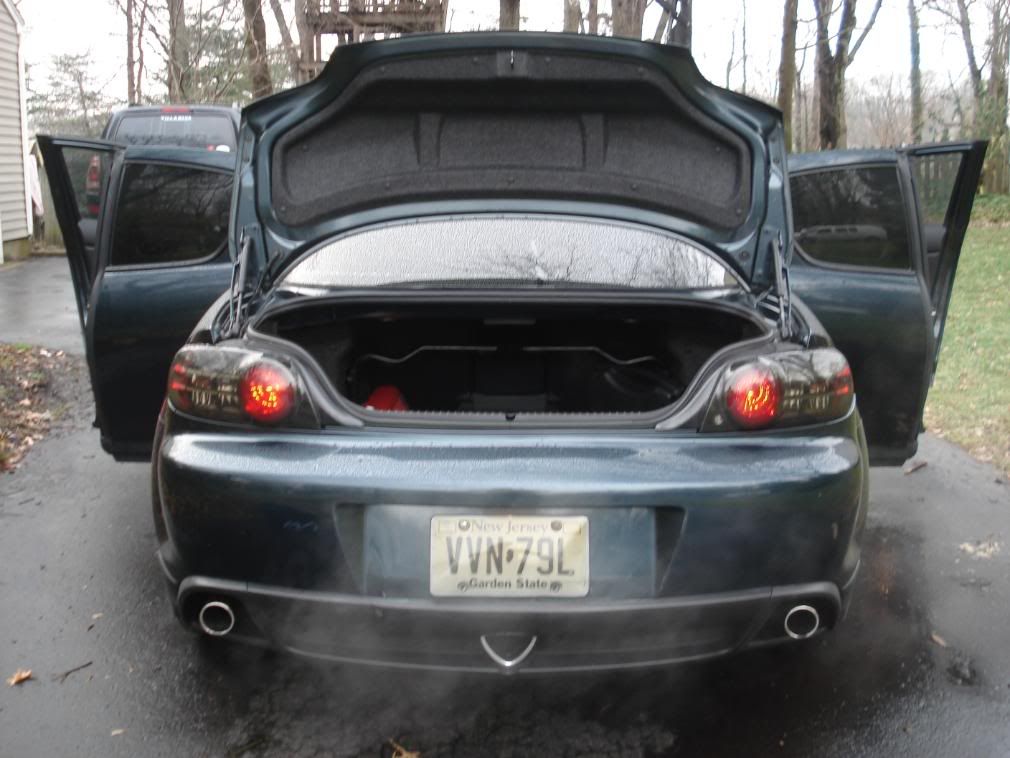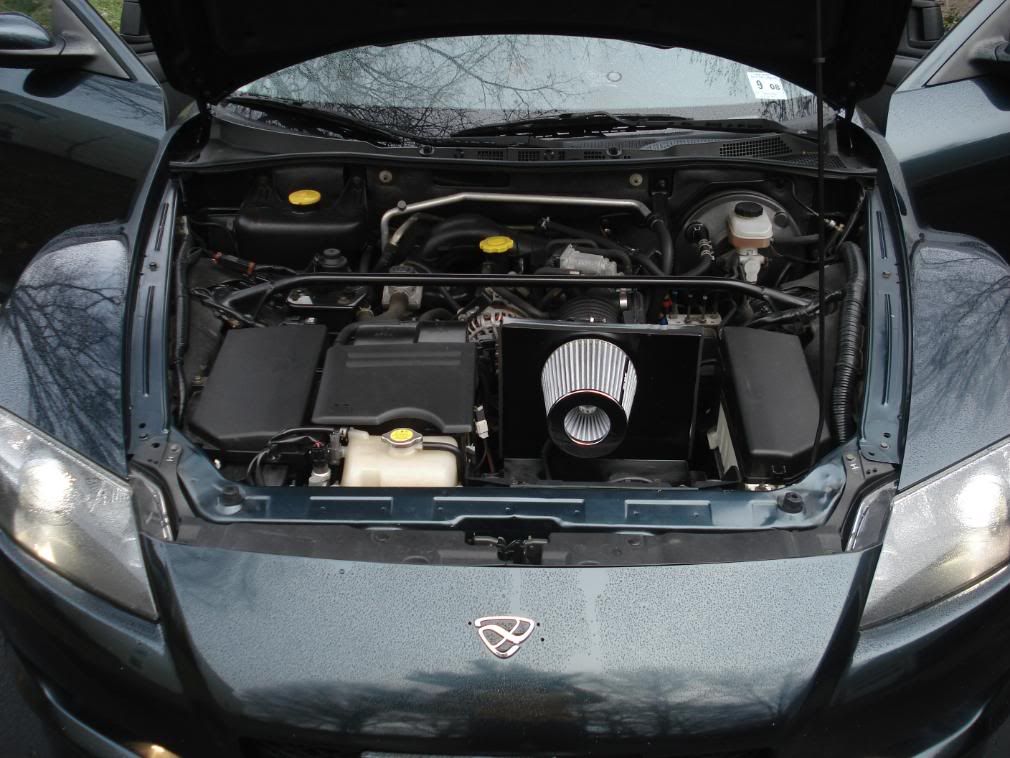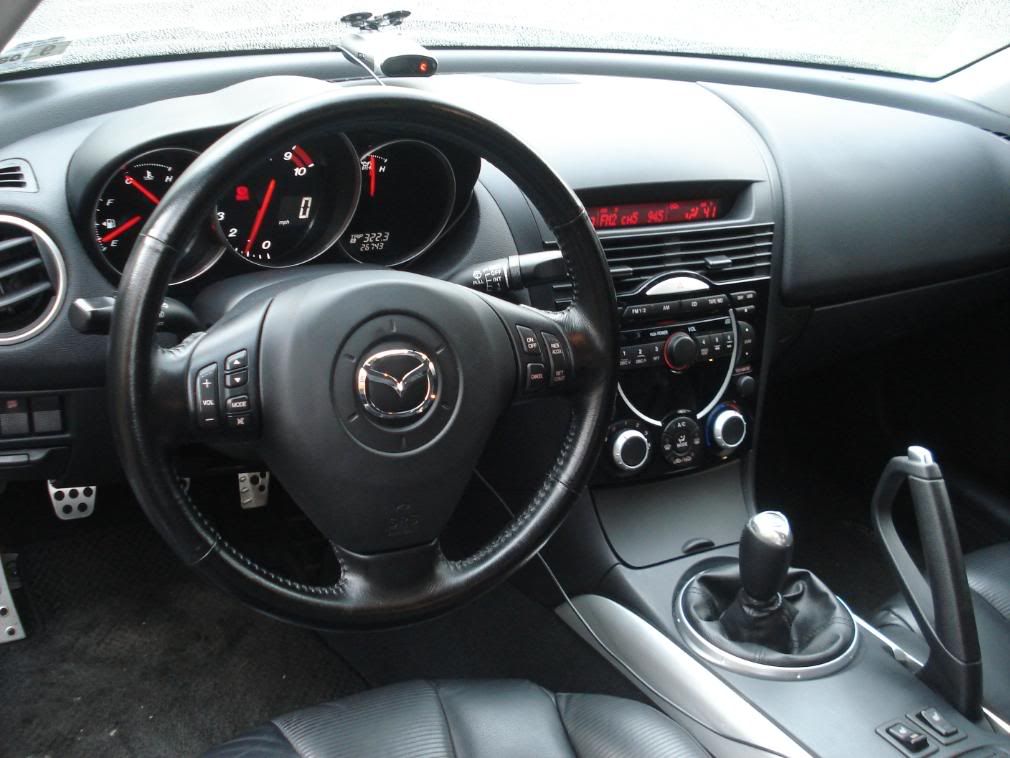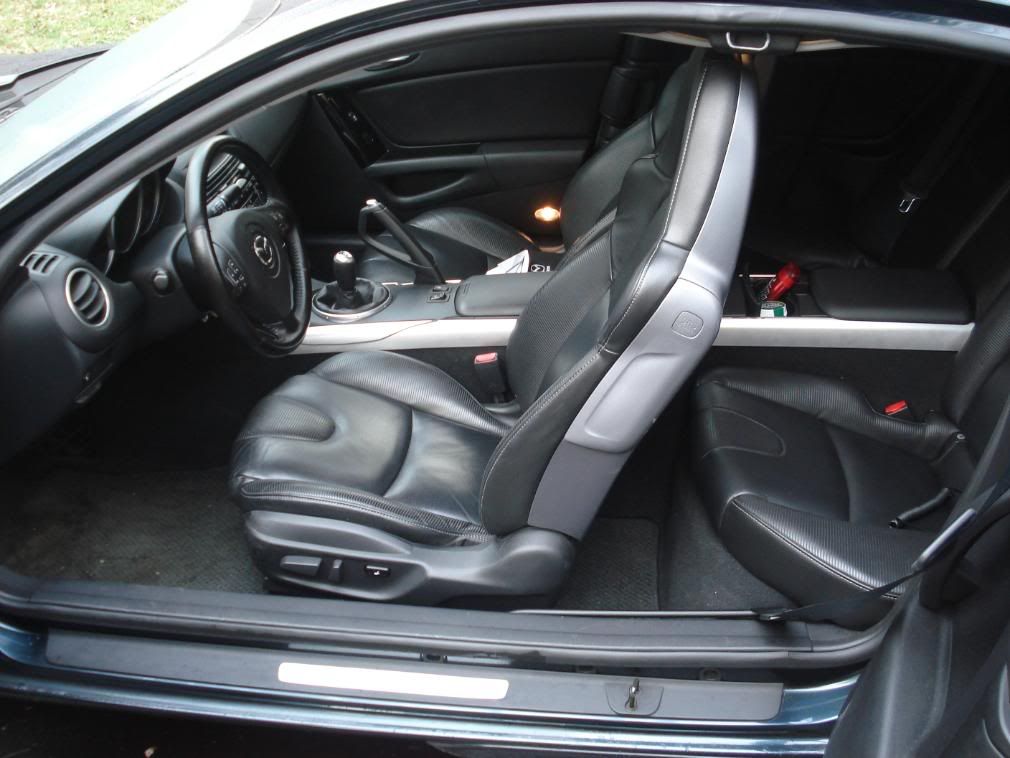 Rock chip and normal wear on front bumper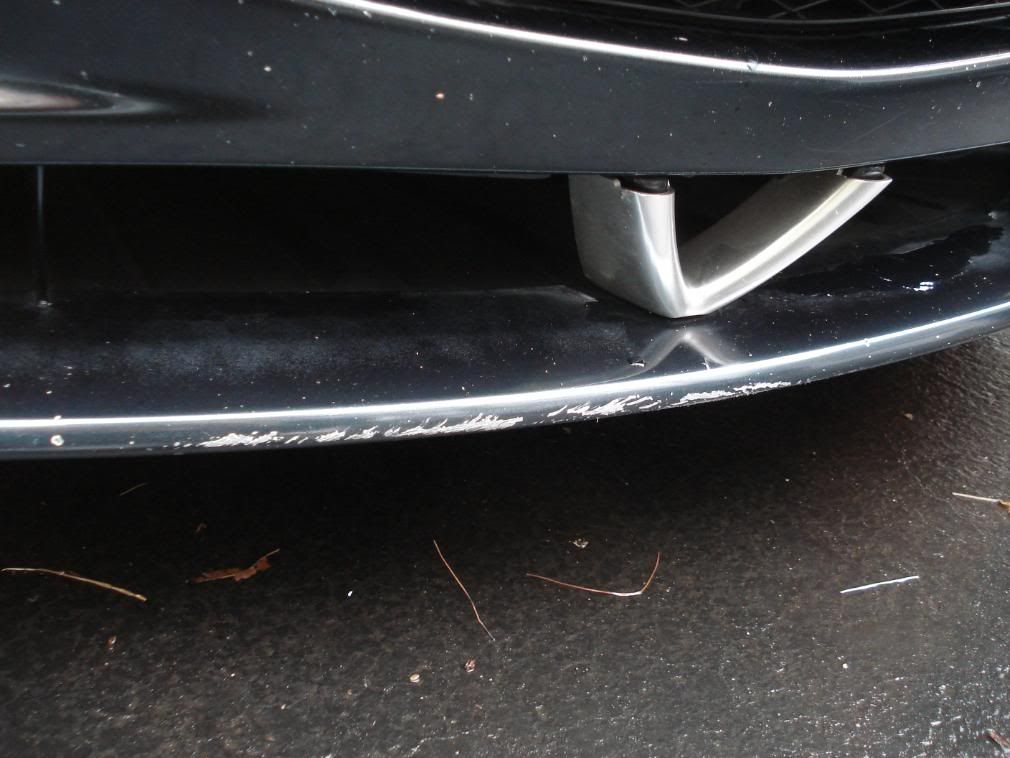 Scratch on drivers side front fender.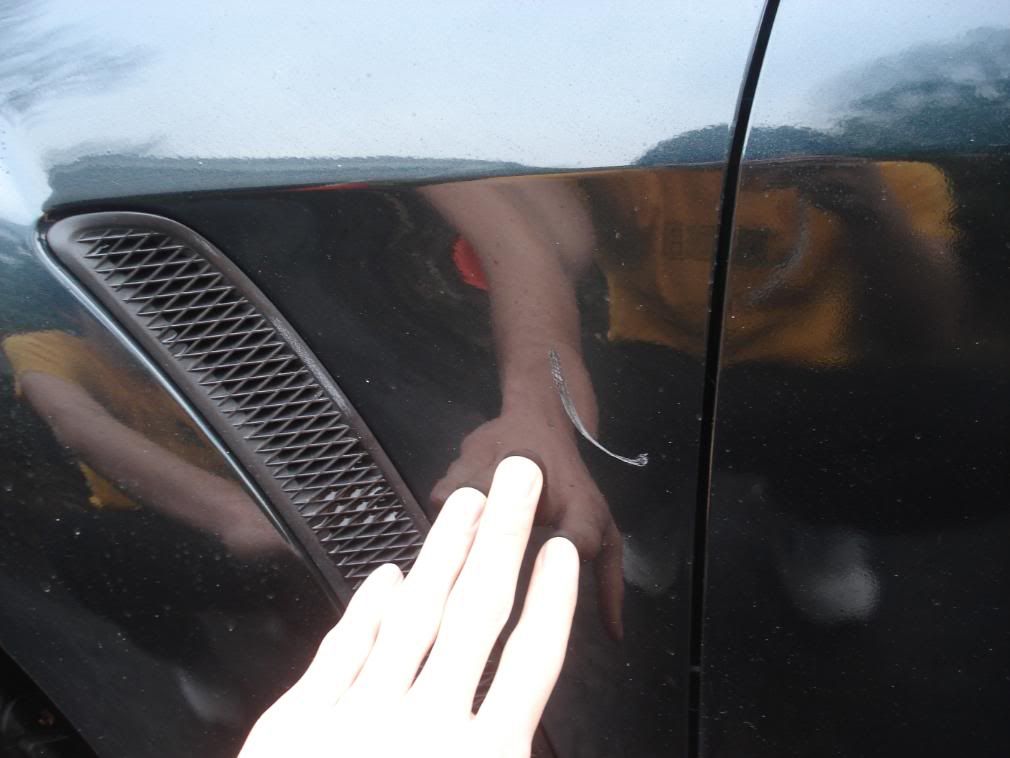 KBB pricing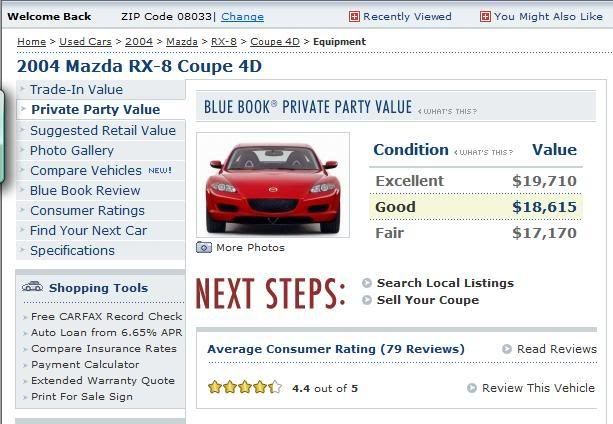 Asking price is below kkb.com:
$15,400