Up for sale/trade is:
2001 Volkswagen Gti Vr6 GLX located in NJ
Reflex Silver-----79,200 miles
These are from before the roof was done and the new rims were put on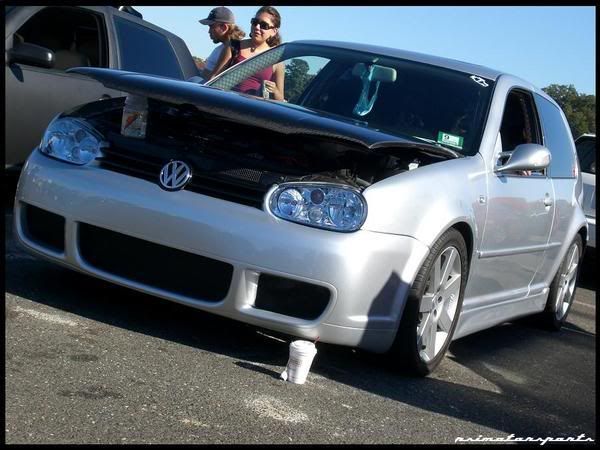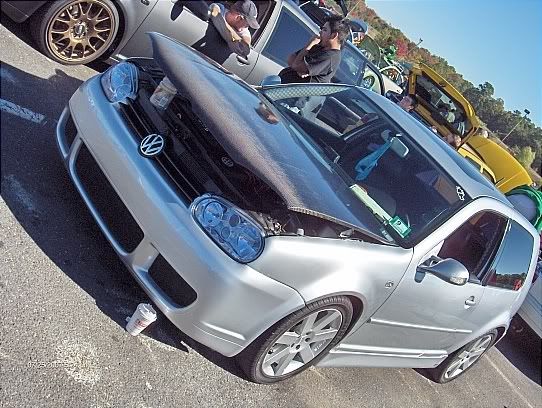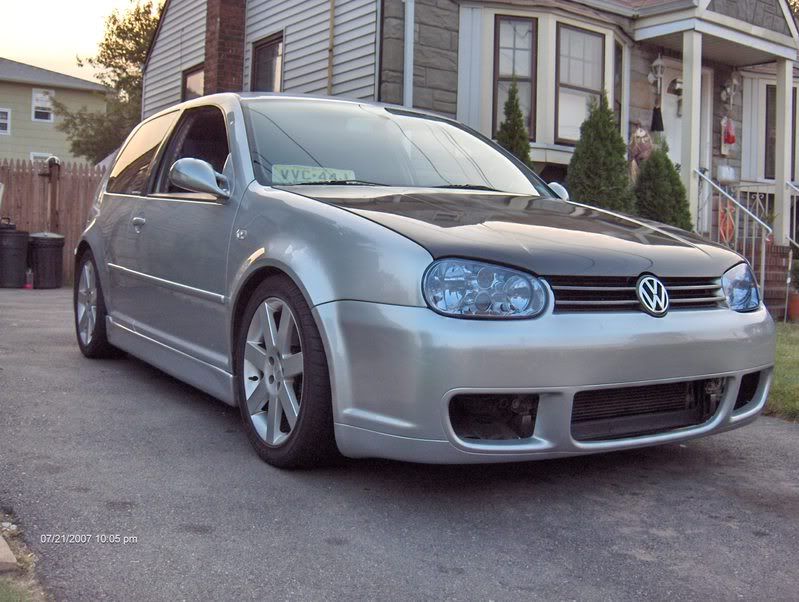 And these are the only ones I have since the Roof and rims, ill take some more during the day tomorrow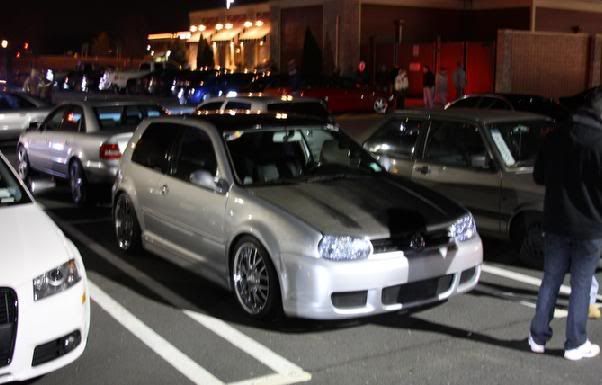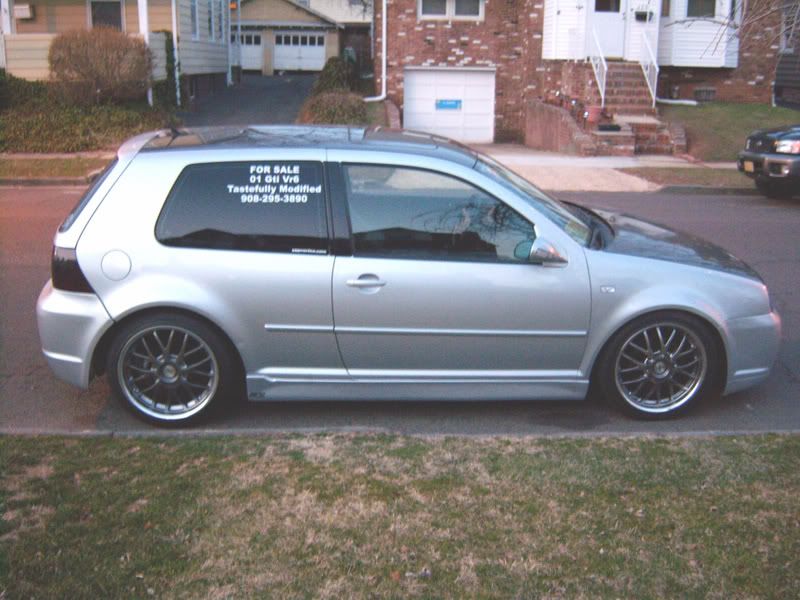 And the info:
Exterior
: Jp Vizage R32 style kit, Shaved front bumper, European rear bumper, Eurogear USA oem carbon fiber hood, DTM m3 style mirrors with turn signals, Oem black grill, Custom black roof, blacked out B-Pillars, 15% tint on 3 rear windows. Crystal blue Lamin-X protective tint on headlights, Smoked black Lamin-X protective tint on taillights. (Stock hood and grill included with purchase)
Interior
: All black leather with dark wood trim, Custom Gucci accents on A,B and C Pillars, Sunroof cover, Shift boot and sunroof motor cover, Panasonic In dash motorized Cd/Mp3 player, Driver side A pillar triple gauge pod with Air fuel and Rpm gauges, European headlight switch, Blue neons in driver and passenger foot well tapped into headlight switch. (Stock head unit, headlight switch and shift boot included with purchase)
Engine
: 2.8l Dohc 6 cylinder, 79k miles well maintained, Mobile 1 5w30 oil changes every 3,000 miles, Greddy G2 stainless steel European cat-back exhaust with turndown tips, Aem cold air intake with K&N filter, At 72,000 miles TPS sensor and throttle body was replaced($1000 part), At 75,000 miles motor mounts were done. Wires and spark plugs were also just replaced.
Transmission
n: Audi TT short throw shift weight, dog bone mount done with other motor mounts at 75,000 miles, At 72,000 miles Oem clutch disc, pressure plate, throw-out bearing with ECS 13lbs lightweight flywheel was put in. At 79,000 miles both front axles were replaced.
Suspension
: H&R lowering sport springs, At 79,000 miles front lower control arms, ball joints and heavy duty polyurethane control arm bushings were done.
Rims and Tire
: 18" Tsw Kayalami's 8.5" wide in front, 9.5" wide in rear with staggered lip ET35. Brand new Nitto Invo 225/40ZR/18 tires stretched on all four rims, Under 3,000 miles on tires. Included with purchase are a set of 17"x7.5" Masilaty Roger R7 rims without tires.
Warranty
: AutoSource Gold component Warranty plan. Good through April 20, 2009 or until 100,000 miles.
I would really like a 04-05 wrx or sti and I can add cash.
All receipts are available for maintenance and so on.
Asking 15,500 OBO (flexible)
Any questions you can contact me at
[email protected]
or (908)295-3890