Moving so must sell my Subaru wagons.
How did I come to have two Subaru Wagons? Well first I had my RS2.5, which I loved! A new job required more driving and more space so I bought the Legacy, thinking I'd be ok with less power and more room. Then the head gaskets went, and I needed a car right away since I'd sold the RS. I found a good price on the WRX wagon. I modded it some, and I loved it! Then it was hit in a parking lot, so I got the head gaskets done on the Legacy. Now the WRX has been fixed and I'm moving away to be with a girl (awwwww), so they both must go by the 30th!
2002 Subaru Impreza WRX Wagon, World Rally Blue, 5-speed, 170,000kms (mostly highway), tint on 3-rear windows, Perrin Turbo Intake Hose, HKS Turbo Timer (hidden in coin tray). Many extras available, all off the car (16g, TBE, JDM STi I/C, JDM HID's, '05 Seats, KYB GR2's, iON Springs, AEM Short Dry Intake, Innovate W/B with Gauge, Yakima Rack with bike and ski).
Asking Price: $15,500 CAD O.B.O
1997 Subaru Legacy GT Wagon, White, 5-speed, 150,000kms (mostly highway), dark tint on rear three windows and lighter on front two, Sunroof, JDM Projector Beam headlights, Panasonic CD Player (iPod input), Amp/Sub, New Head Gaskets, New Timing Belt, New H2O Pump, New Suspension, 1-year old clutch and brakes. Thule rack available. NO RUST.
Asking Price: $8500 CAD O.B.O.
Pictures (many more available):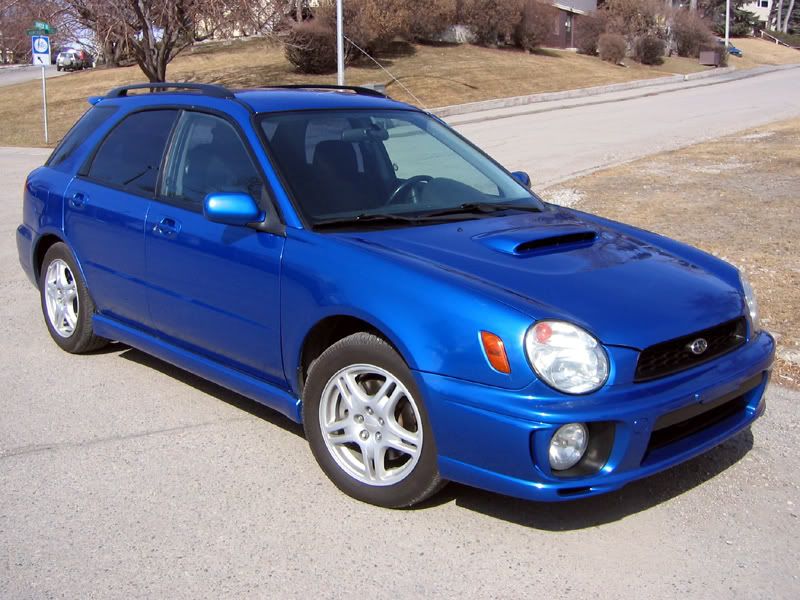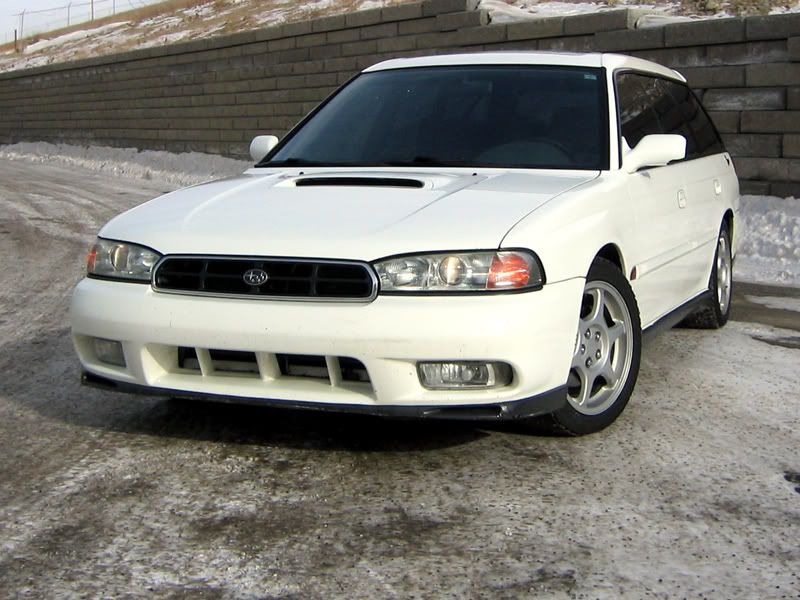 Legacy is shown with RS wheels, but will come with 'BBS look' stockers with new tires.
Please email me at
[email protected]