The Vf48 is the newest turbo to come from the Subaru WRX STI. Featured on the 2008 STI, this turbo has shown some phenomenal gains compared to the older Vf39.
Pricing and ordering information HERE
This is a recent dyno plot from a 2006 Saab 92x with the following mods:
Vf48 turbo, Spearco TMIC, P&L HIFLO Intake, P&L Street Series cat back, Turbo XS 4" catless downpipe, Walbro fuel pump, Samco inlet hose, and Accessport tuning by Jorge.
We were completely blown away by the power we got out of it. The dyno plot shows the stock baseline pull in red and the Vf48 in blue.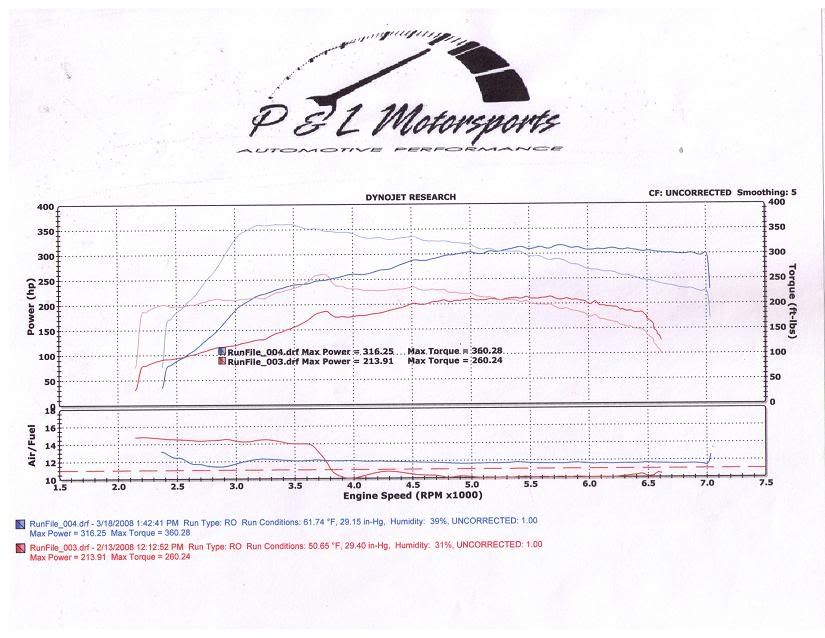 http://pandlmotorsports.com/osCommer...roducts_id=375
Ty
P&L Motorsports
847-678-4311