We all have heard the rumours that a
mini
Lexus/Prius was on its way.
Actually not such a bad idea if you think about it, but is THIS a
Lexus
test mule caught cruising the streets of Southern California?
Note the quad exhausts, custom rims, and the Lexus logo on the trunk all dead giveaways or just a want a be wishing he had the real deal.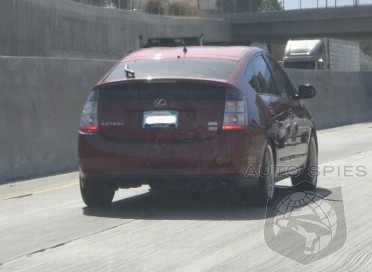 http://www.autospies.com/news/Is-Thi...Testing-27980/